The Profiles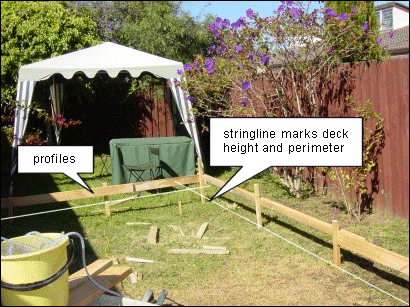 The Profiles.
Profiles were put in to determine the deck's finished height and perimeter and to give post hole lines.
For a description on how to make profiles click here
The profiles in this case were continuous to encase the deck area.
This made it eazy to mark out the footing lines and pergola posts etc.