Step 16. Get the windows working
The window is already hinged, so it is just a matter of getting something that will be able to hold it open and also lock it shut.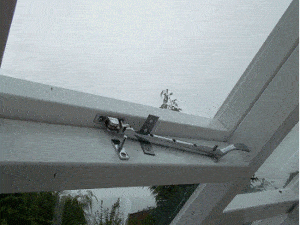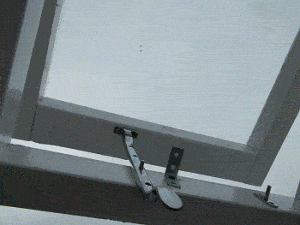 I used a standard window casement stay and added an angle bracket to make it lockable when shut.
Just a means to suit a need.