Step 3. Make up the frame sections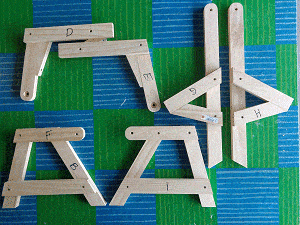 Make up the side frames, each side consisting of three separate sections:
• The top section – pieces [d], [e], & [e2].
• The front section – pieces [a], [g], & [h].
• The rear section – pieces [b], [c], [f], & [i].
Important!
Make up each pair of corresponding sections so that they are a mirror image of one another, as shown in the photo.
Refer to the plans on page 5 and the drawings on this page for the dimensions.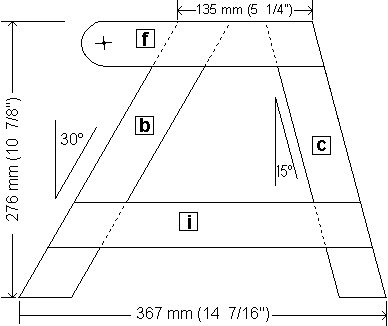 Fix the pieces at each meeting with glue and two screws.
Take note of the position of piece [g] (front seat rail) along piece [a] (front leg) in the drawing below.