The bracing
Step 12: The bracing
Turn the table upside-down.
Add the strengtheners [f] and [e] to the under side of the table and the seats.
Position them midway between the end frames.
Next ensure that the end frames (legs and supports) are at right angles (square) to the table. Then add the two braces [g].
Off-set the bracing from the center in case you want to drill a hole for an umbrella.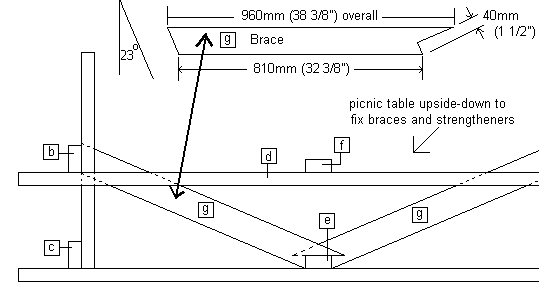 Flip the table over and enjoy!