Putting on the playhouse roof cover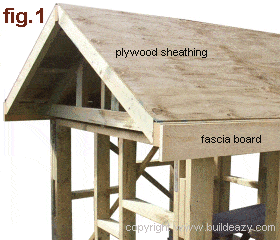 fig.1 Fix 12mm (1/2″) plywood sheathing on top of the roof rafters. A standard 2400mm x 1200mm (4ft x 8ft) sheet should fit each side neatly without the need for any cutting.
Nailing should be a maximum of 200mm (8″) apart on all rafters, ridge beam and lower horizontal roof frame member.
Next fix the fascia boards (one each side of the roof) to the lower horizontal roof frame members.
The fascia board should be flush with the top and ends of the lower horizontal roof frame member.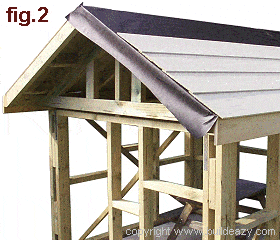 fig.2 Cover the plywood sheathing firstly with building wrap and then with the cement fibre boards.
Cut the boards the same length as the roof. See below for cutting instructions.
Begin by fixing the bottom board in place overhanging the fascia board by 30mm (1 1/4″) and work up towards the top so that each board is overlapping the previous board by 30mm (1 1/4″).
See below for nailing instructions.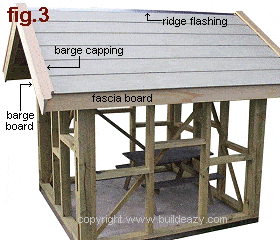 fig.3 Fix a length of galvanized flashing on the ridge covering the cement fibre boards by at least 50mm (2″) each side.
Fix the barge boards to the fly rafters flush with the top of the cement fibre boards. Run the barge board about 150mm (6″) past the fascia board and round the bottom corners so as to eliminate any sharp points.
Next fix the barge cap over the top of the barge board and covering the ends of the cement fibre boards.
Round off the lower ends of the barge cap and caulk between the barge cap and the cement fibre boards.
Note: Cutting cement fibreboards
Cement fibreboards can be cut by scoring (scratching a deep mark) across the board and then by snapping. Score repeatedly against a straight edge to a depth of about 1/3 of the board thickness and then snap (bend) the board upwards to achieve the break.
You can use a purpose-made score and snap tool that has a hardened scoring tip or similar type tool.
Also hand or pneumatic guillotine (shears) can be used.
There are also other ways of cutting cement fibreboard, but this method produce the least dust.
Note: Nailing cement fibreboards Use 50mm (2″) galvanized flathead nails. Only nail where there is something solid beneath the board such as a stud or a rafter. Nail where the boards overlap. Do not nail closer than 20mm (3/4″) from the end of a board. Pre-drill any nail hole that is closer than 50mm (2″) from the end of any board.