Making the

Door

A horizontal framing member above the door/window opening.

and Windows
Step 13. Making the door and windows
Make the door, two window shutters, and cut out the windows to the dimensionsAny of the three linear measurements, length, breadth and depth. given in the drawings below.
First cut the plywoodA piece of wood made of three or more layers of wood veneer laminated together with glue. door and window shutters to size and then cut out the window holes.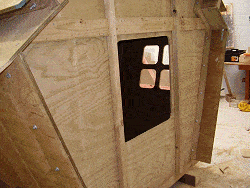 Also cut out the window holes in the two side walls to the dimensions given below.


Next glue and screw the 3/4″ x 1 1/2″ (45mm x 18mm) woodTimber, lumber. The hard fibrous lignified substance under the bark of trees around the perimeterboundary. of the door.
Also glue and screw the pieces required for the two window shutters as per drawings below.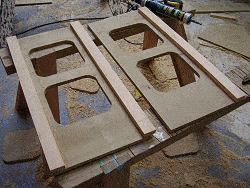 Take note that one shutter has one piece of 3/4″ x 1 1/2″ (45mm x 18mm) wood running lengthwise flushBeing even with. with the edge, and the other shutter has two pieces, one running lengthwise flush with the edge and the other overlapping the edge by half of its width. See the drawings below and the pictures for a better understanding.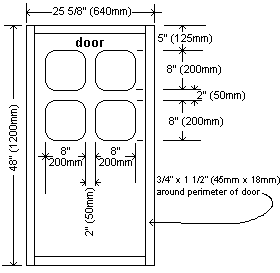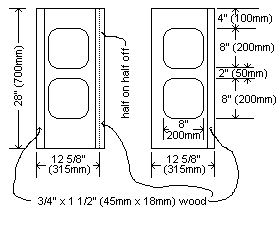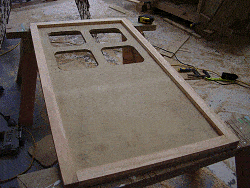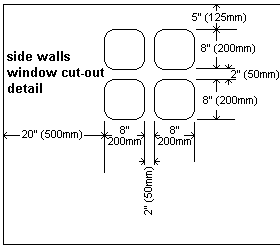 Step 14. Fit the door and shutters
Simply hinge the door and shutters and hang them in place.