The table and seat slats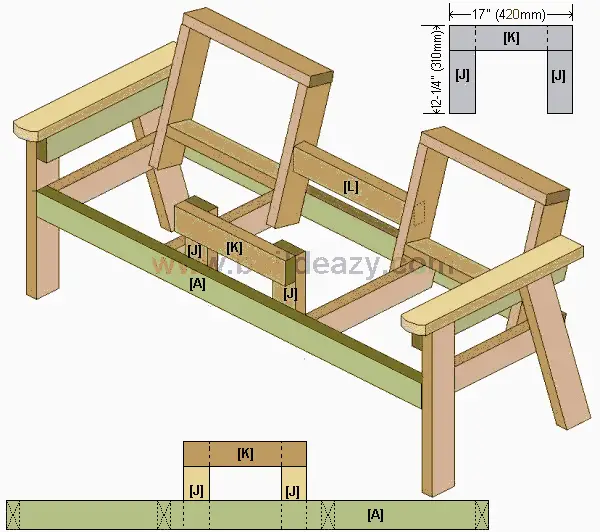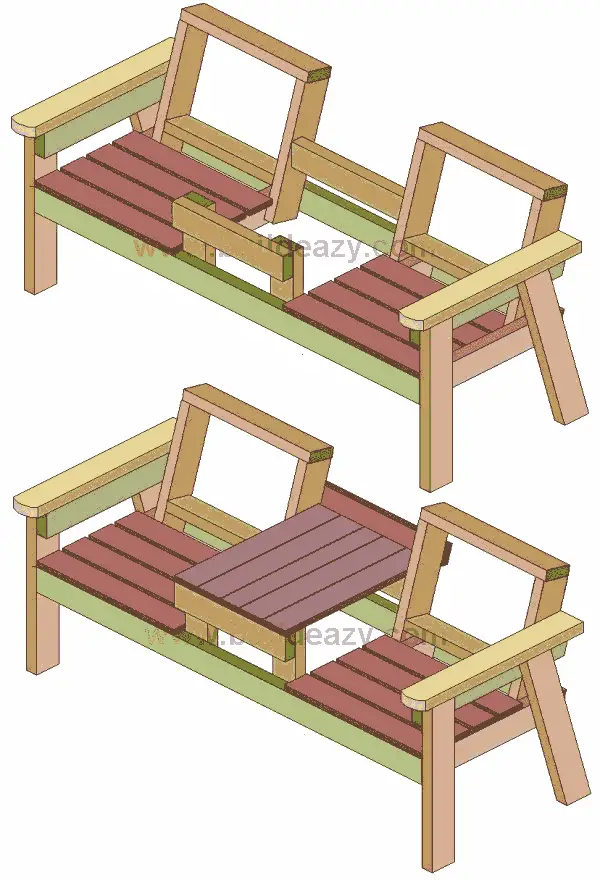 Fit and fixTo secure with nails or screws. blockingBlocks, see Block., the backrest lower blocks [I], and the table frame rear blockBlocking. A pieces of wood that runs between other members (studs, joists, rafters) to provide support, add strength and/or act as a solid support between panel joins. [L] in between the backrest frame uprights [G] as shown in the picture above. Refer to the picture for placement and screw through the backrest frame uprights [G] into the blocking.
Make up the front table frame (pieces [J] and [K]) and fix it to the seat-frame front memberPiece of lumber that is part of a frame or structure. [A] as shown in the drawing above. Next add the seat slats [N], table slats [O], and the table end-stop [M]. Pre drill through the slats first and fix them with glue and 1-1/2″ (38mm) screws – two screws to each jointThe gap or space created when two building materials come together, such as where two pieces of molding join or where the bathtub and bathroom wall meet..