Step 1.7. Fiberglass continued…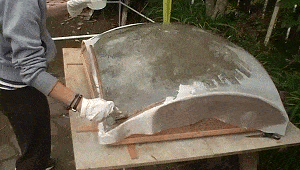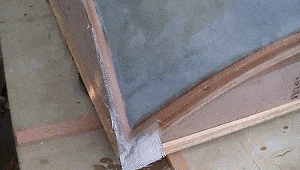 When the fiberglass cloth (100gm/3½oz weave) had been laid, a saturation application of epoxy resin was applied by pouring on and brushing. That pour was approximately 450ml or about ¾ of a pint. All the kinks in the fiberglass cloth were easily brushed out.
For added strength and because there was a bit of fiberglass cloth left over, we added another 3″ (75mm) strip around the edges (where the concrete meets the wood) and a bit more epoxy resin over that.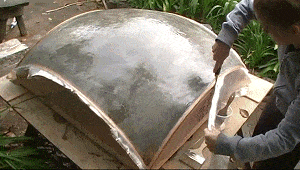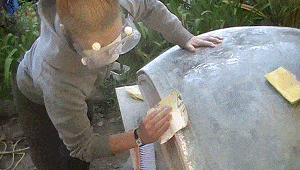 The following day the overhanging edges of the fiberglass were trimmed off with a craft knife
That just left the sanding to do and that ended our venture into fiberglassing.
Note: Make sure you have appropriate breathing apparatus and goggles when sanding the fiberglass to keep the nasty little fiberglass particles at bay.