Wood is nearly the perfect material for its ease of use, availability, and low cost, but it's not nearly as durable as metal or plastic. It can quickly rot and lose its visual appeal when exposed to the elements.
Thankfully, the best exterior wood paint will protect your work from rain, snow, and sun damage and can leave them looking new for longer. I put together this list of my favorite products and a buyer's guide to help you choose the right one for your projects.
Best Exterior Wood Paints – My Top Picks
BuildEazy.com may earn a commission if you purchase a product through one of our links.
Valspar is a trusted brand name for just about every wood treatment, including paint, stain, and polyurethane.
This latex-based paint is meant for decks and patios, so it's designed to stand up to the elements and maintain its beautiful look. It's highly waterproof and resists sun damage, and it provides physical protection ideal for foot traffic or heavily used outdoor furniture.
You can use it on most surfaces, including wood, concrete, and metal, so it's ideal for projects that may include multiple mediums. You can paint right over fasteners for a clean, uniform appearance.
It was dry to the touch within an hour when I used it outdoors, so you can apply it to decking or railings without having to worry too much about smudges or nicks. It can resist physical wear and tear in just 24 hours.
The latex base means it goes on thick, so I found that it had excellent coverage in just one coat. It's a breeze to apply with a brush, but you'll want to be careful when using a roller, as drips can form quickly.
It's available in white, light grey, and dark grey, and I found that the color holds up well over time and won't fade from exposure outside.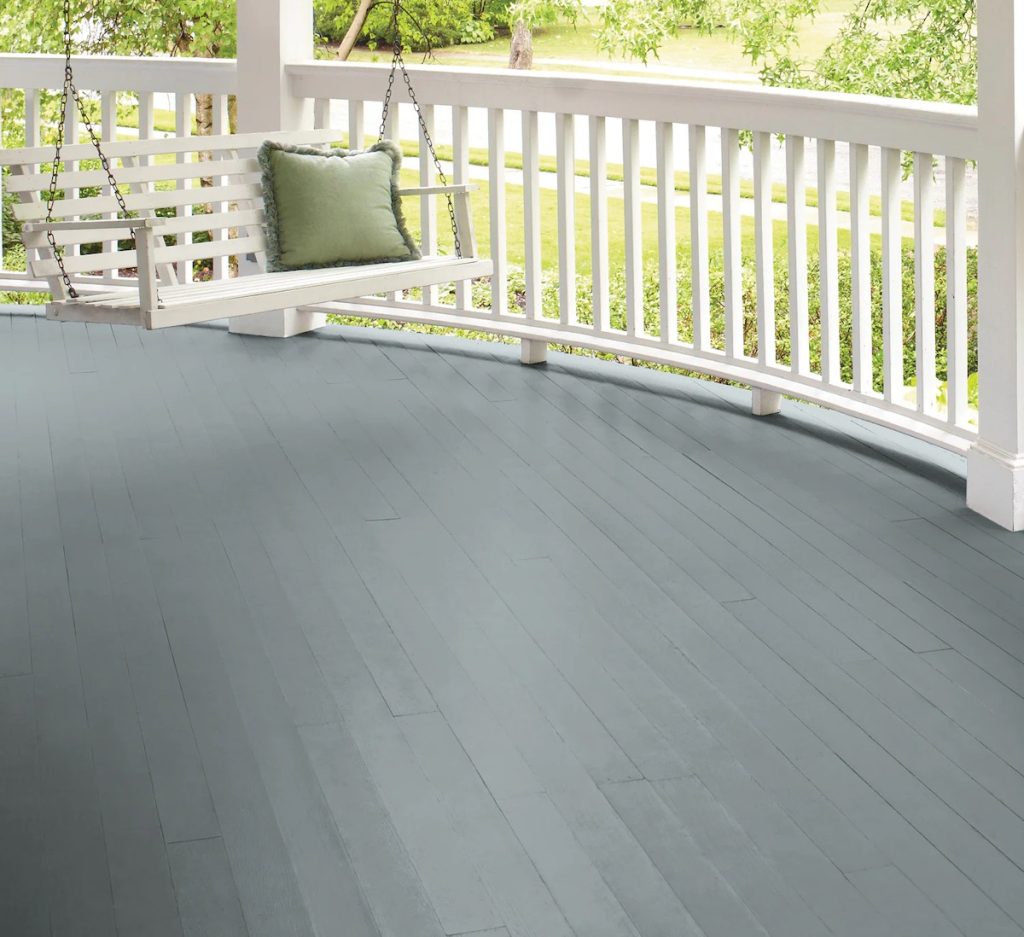 BEHR is one of the most recognizable and trusted names in the painting industry, and their commitment to quality is noticeable in all of their products.
This is an oil-based paint that goes on relatively smoothly, and the coverage is excellent. You can apply it with a brush or roller, but it's also thin enough to use with an airless sprayer or an HVLP spray gun.
It comes in a semi-transparent cedar color that lets the grain of the wood shine through. It's a great option if you want a more natural look for outdoor furniture or decking.
It provides a robust waterproofing layer that will stand up to the elements without any issue. BEHR backs this sealer with a 6-year warranty for decks and an 8-year warranty for railings. While I have no doubt this paint will resist wear for that long, you'll probably want to reapply every other year or so to keep your projects looking fresh and clean.
It stands up to sun damage and won't fade rapidly like some other outdoor stains. It adds a nice layer of protection from physical wear as well, so it's suitable for use on high-traffic projects.
This stain is only suitable for wood and won't adhere to metal or concrete.
I found that it dried relatively quickly but required more time than other stains to cure fully. I'd recommend waiting a full 24 hours between coats.
KILZ is best known for its anti-microbial and waterproof paints, most commonly used for home improvement applications.
This is a water- and oil-based paint, so it has a medium viscosity that makes it very straightforward to apply with a brush or roller. It goes onto vertical surfaces without any issues, so you won't need to spend too much time wiping up drips if you aren't painting a horizontal work surface.
It provides a great waterproof layer of protection, and it resists damage from UV radiation, so it's unlikely to fade in the rain, snow, or heavy sun exposure. However, it doesn't add much protection from physical wear, so I wouldn't recommend this for decks or furniture that you or others in your home will use often.
You can apply this to wood, cement, stucco, or PVC, so you can use it on projects that include materials other than wood. It goes on thick and has some of the best coverage I've found in an exterior paint on all surfaces – around 200 square feet for wood and 500 square feet for PVC.
This paint takes quite a while to dry, and I recommend you wait about 8 hours before applying a second coat if you need one. I found that it was dry to the touch in 3-4 hours.
It only comes in white and red, but the colors are vibrant and last for a long time.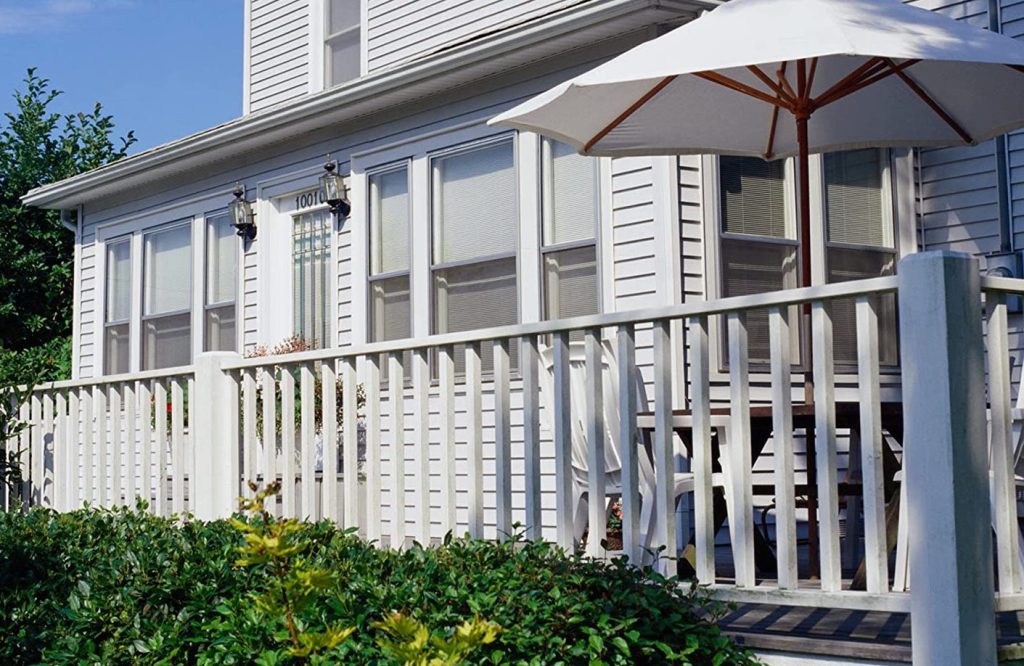 This is a latex-based paint, so it adds a thick layer of protection from physical damage. It's ideal for porches, railings, and outdoor furniture that will see a lot of use, and it's unlikely to wear away quickly.
It offers a robust waterproof layer over your projects that will stand up well to the elements. It won't crack, chip, or peel in response to rain or snow. I found that the color resisted fading as well, even when exposed to direct sunlight for extended times throughout the day.
This paint takes quite a long time to dry and cure. It was still wet within the first 4 hours of drying. I'd recommend waiting at least 6 hours between coats and 24 hours before you expose your project to foot traffic or other physical use.
It's very thick and easy to apply with a brush or roller. If you use a roller, be mindful of drips that form, especially when painting near the edges of your project.
It's only available in one grey color, so you'll be limited in customization for your projects.
This is a very affordable paint, so it's excellent for woodworkers on a budget. It provides excellent value for the price, especially given the protection it offers from water, sun, and physical damage.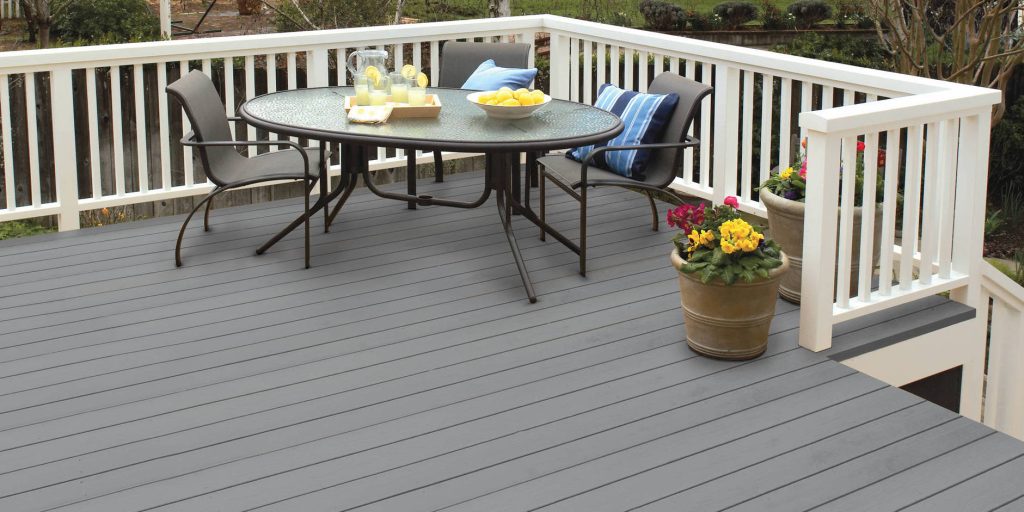 Rust-Oleum manufacturers highly protective paints for various surfaces, and its products are trusted by experts in multiple industries.
This is a latex-based paint that creates a durable protective layer against rain and snow. It resists fading, so the color will be vibrant and look new for longer, even if your project is continuously exposed to the elements.
It's not as hard as many other options once dry, so it doesn't add the best physical protection. I wouldn't recommend it for decks, patios, or other high-traffic surfaces, as it's likely to get worn down somewhat quickly. However, it's excellent for some furniture, railings, and decorative pieces.
You can apply this to most surfaces, so it's a great option for projects made of multiple materials.
It's a bit thinner than most other latex paints, so you'll find it easier to apply with a roller without getting drips or globs. It still provides excellent coverage despite being so thin.
It dries faster than most paints I've used, so you'll have to wait minimal time between coats. I thought the 30-minute dry time quoted on the can was too good to be true, but I found it dry to the touch in about that long.
It comes in 26 different colors with varying finishes ranging from flat to metallic. I've tested a handful of the color and finish options. All are great, except for flat black, which looked rather bland.
Be careful when purchasing and pay close attention to how much surface area you're looking to paint. This only comes in small, 8-ounce cans, so it's ideal for smaller projects.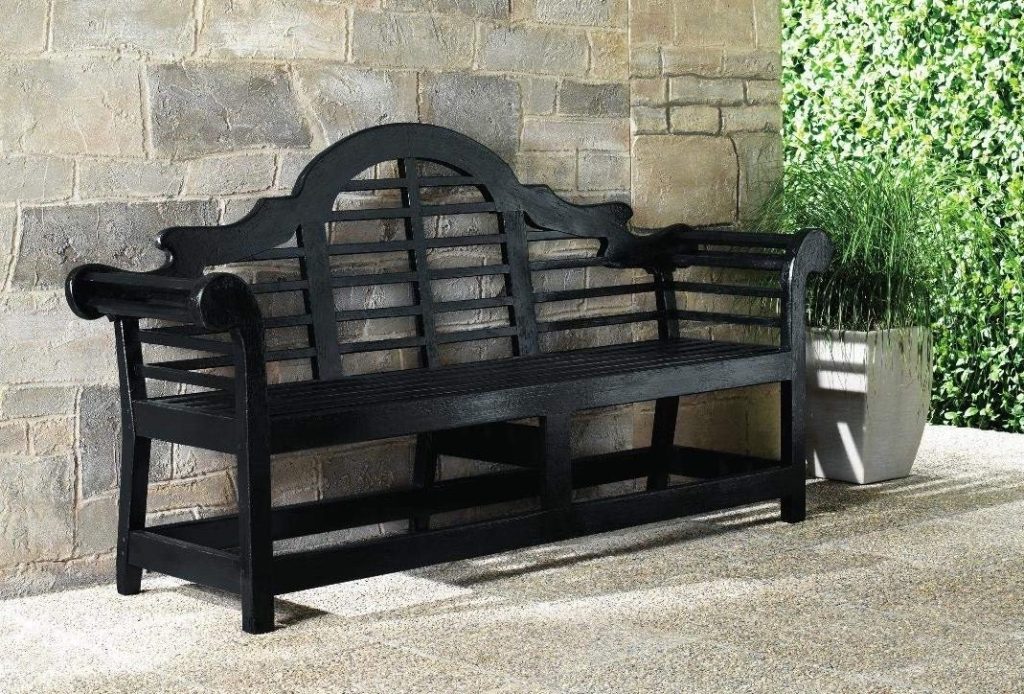 Diamond Brite offers many wear-resistant, highly durable paints for indoor and outdoor use.
This paint is an oil-based enamel paint, which means it will provide a hard protective layer on top of your project. It's one of the best paints I've used for resisting physical damage, so I'd recommend this on any project you expect to take a lot of physical abuse, like lawn furniture, decking, or railings.
This is waterproof and can help your wood resist rot from exposure to rain and snow. However, it seems to fade a bit faster than other paints, so you may find yourself repainting surfaces within a year.
You can apply this to just about any surface, so it's an excellent option for pieces that contain other materials, like metal or concrete.
This paint takes a very long time to dry. You'll have to be careful to limit foot traffic or project use for about 12 hours before it's dry to the touch. It doesn't fully cure for about 24 hours, so you'll need to wait at least a day between coats. I'd recommend 48 hours before exposing the surface to foot traffic.
This paint is somewhat thick and has excellent coverage. You'll likely only need two coats on most projects. It's easy to apply with a brush, roller, or airless sprayer. Just be careful of drips forming when painting around edges.
It comes in 12 different colors, so you can use it for multiple projects and customize each one.
Montage is a relatively new brand that focuses on manufacturing eco-friendly and sustainable paint options.
This is a water-based paint that resists water damage exceptionally well. Montage made this paint for exterior house trim, but you can use this on any woodworking project you expect to leave outside. I don't recommend it for high-traffic areas like decking or railings because it doesn't resist physical wear very well.
It protects from the elements, and the color won't fade from sun exposure. It includes mildew-resistant ingredients that help prevent mold growth on your wood, which is common in outdoor projects that are constantly wet from rain or moisture in the air.
This paint is super smooth and consistent, which makes it effortless to apply. It requires minimal touch-ups and has excellent coverage. Two coats should be plenty for most applications.
Staying true to Montage's eco-friendly promise, this paint contains mostly pollutant-free materials and has a very low odor. It's safe to use indoors if you have adequate ventilation, but I still recommend you use a respirator to be safe.
It dries quickly and can be re-coated within about 6 hours. I'd recommend waiting 12-24 hours for the curing process to complete.
It comes in 18 different colors that are unique and beautiful, so you'll have your choice of customization options.
It comes in 1-gallon and 5-gallon buckets, making it an excellent option for mid-size projects and much larger ones, like decks.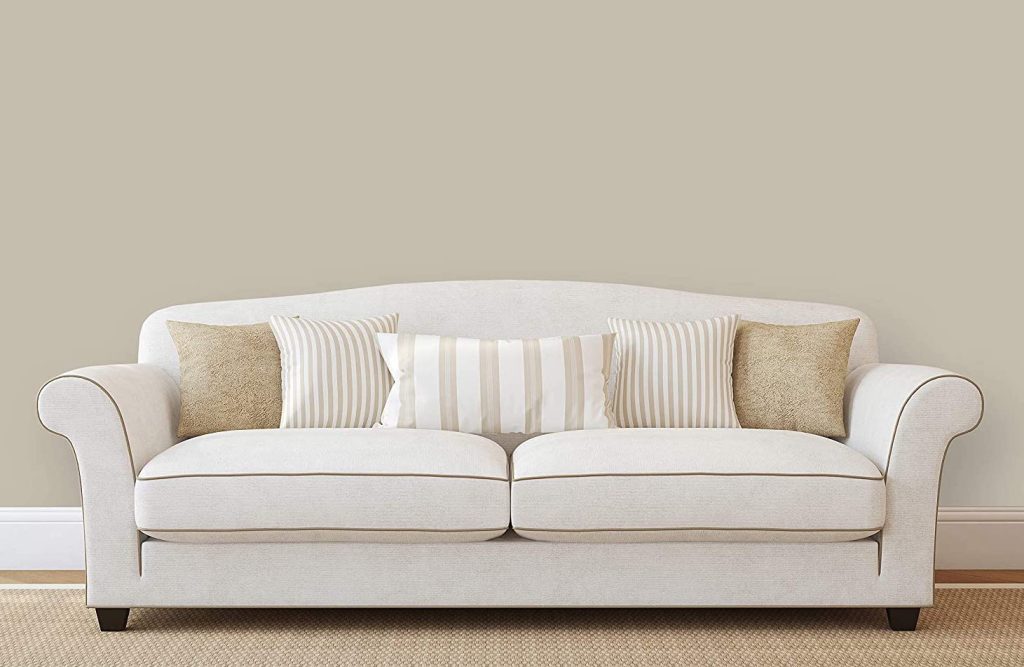 Modern Masters focuses on manufacturing paint that holds its color and keeps your projects looking newer for longer.
This paint is water-based, so it's reasonably thin and super easy to use. You can opt for a brush or roller for straightforward application. However, it's thick enough to make it suitable for vertical surfaces, as it won't drip or run while it's drying.
It provides a robust waterproof layer that will protect your wood from rain and snow. Best of all is its ability to resist fading. Even when exposed to sunlight regularly, I found that it maintained its color and vibrancy. There are 21 different colors available, each of which persists even in the elements.
This isn't the best paint option for surfaces that will be exposed to a lot of physical wear. It protects reasonably well, but you can scratch or scuff the paint with heavy foot traffic.
It cures rapidly and is dry to the touch in just one hour. I'd recommend waiting 4-6 hours to cure just to be safe.
It only comes in small, 1-quart jars, so it's not the best for larger projects. However, it offers good coverage, so one jar should be plenty for most medium-size pieces.
It is relatively expensive, especially given the small quantity you get. However, the additional cost may be worth it if you're looking for persistent color on a surface that won't see much physical activity.
Prestige is a trusted name in the paint industry and is best known for its wide range of colors and color-matching capabilities.
This is an acrylic latex paint, so it's very thick and provides excellent coverage. Despite being one of the more viscous paints I tested, it's still effortless to use with a brush or roller. It doesn't drip much, and you can continue to apply this exterior wood paint without rewetting constantly.
It offers adequate protection from rain and snow, so it will keep your projects protected from rot and mold growth. It resists UV radiation from the sun well, and the color lasts for quite a long time.
This isn't the best option for high-traffic surfaces. It resists scuffing and scratching, but I expect it to wear down on decking or railings that are frequently being touched.
It's dry to the touch in just two hours, so you won't have to worry too much about the surface getting ruined while it cures. I'd recommend waiting 24 hours before applying a second coat to ensure that the first is fully dry.
It's available in a variety of colors and finish options, ranging from flat to semi-gloss. However, the different colors need to be customized and aren't always available immediately.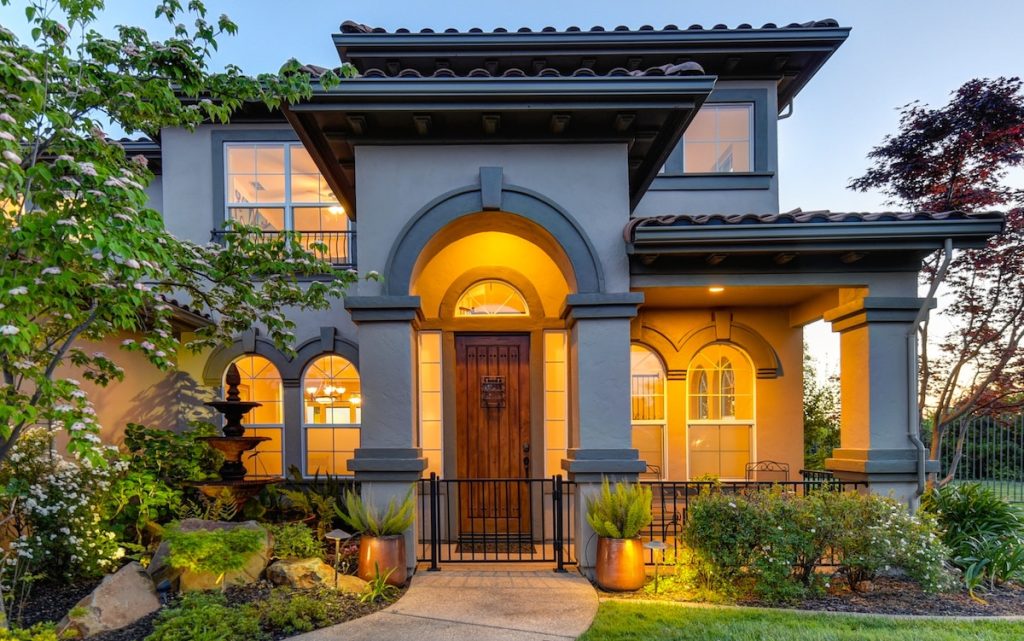 Buyer's Guide
Choosing the best exterior wood paint isn't as simple as it seems. There are countless options, so make sure you pay close attention to the below factors that can help determine which paint is best for your project.
Durability
Woodworkers choose a paint for outdoor wood most often based on its durability. There are three primary sources of potential wear you'll need to consider when choosing an exterior paint.
Water Damage
Projects that will be left outside will be exposed to rain and snow. Wood is a durable material, but it doesn't pair well with water and will quickly rot or mold if exposed to water for extended periods.
If you plan to leave your project in an uncovered area of your yard, you should choose a paint that creates a robust waterproof layer. Latex and acrylic paints are often the best options for resisting damage from rain and snow.
UV Radiation
Outdoor projects will be exposed to sunlight, and UV radiation from the sun can cause rapid fading of color and waterproofing capabilities. If you want your project to look new for more extended periods without having to reapply paint, choose a product that is designed to maintain its color even when exposed to constant sunlight.
Physical Wear
Many woodworking projects that remain outside will see more than their fair share of physical wear. Decking is often the most prone to scuffing, scratching, and fading, so it demands a paint that creates a hard, protective layer that will resist constant interaction. Strong latex or enamel paints are usually best.
Other projects, like handrails and lawn furniture, don't require quite as much protection but will still get used regularly. Latex or acrylic paints will stand up to a fair amount of physical abuse.
Decorative pieces don't need much protection, so any waterproof exterior paint should suffice.
Square Footage & Coverage
Exterior projects can range in size from small birdhouses to multiple thousands of square feet in decking or railings. You'll need to choose a paint that comes in large enough quantities to cover your work.
Many exterior wood paints come in 1-gallon cans. These are often suitable for small decks and mid-size projects. A paint that comes in a 5-gallon bucket may be better suited for larger decks, sheds, or other sizable projects. Some paints only come in 1-quart or even smaller quantities, which will be better for small, decorative pieces.
You'll need to consider the color coverage when choosing the quantity in which you purchase it. Some paint, like the Valspar 1533 Porch and Floor Latex Satin Enamel, goes on super thick and has excellent coverage. Better coverage means that your color goes further, so you'll need less paint for more surface area.
Intended Use
The material you plan to paint can play a big part in deciding which paint is right for you. While most woodworkers need paint that they can apply to wood, you may want one that can go on multiple surfaces, especially if your project includes pieces of metal or concrete that you want to paint as well.
Some paints will only adhere well to porous wood surfaces. Others, like the Rust-Oleum 1990730 Painter's Touch Latex Paint, are suitable for just about any medium you want to paint, including wood, metal, plastic, concrete, and more.
Color Options & Vibrance
After putting hours into a woodworking project, customization options in your finishing material is important. Many paints come in a variety of colors that give you options for how your piece will look.
For example, the Rust-Oleum 1990730 Painter's Touch Latex Paint comes in an impressive 26 different colors. In contrast, the KILZ Interior/Exterior Enamel Porch & Patio Latex Floor Paint only comes in one grey color that offers little customization.
The appearance of the color over time is something you'll want to consider as well. Some paints resist fading better than others and maintain their vibrance for more time. This often means you'll find yourself reapplying less frequently, saving you time and money.
Finish
Paints always include a finish, ranging from flat to metallic. Most woodworkers find that they prefer a particular look when it comes to the finish. I personally use semi-gloss paints on my exterior projects, just because I enjoy a little sheen for a professional look but not too much where it looks overworked. The finish is entirely a personal preference, and it won't have any bearing on how durable your project is.
Low VOCs
VOCs (volatile organic compounds) are included in many paints and varnishes for wood, and their presence is usually higher in waterproofing options. They are unsafe to inhale when the paint is curing, and they aren't the best for the environment.
Some exterior paints manage to maintain minimal VOCs in their products. The Montage Signature Interior/Exterior Eco-Friendly Paint has a remarkably low VOC content, so it's generally better for the environment and is safer to use. I still recommend you wear a face mask or respirator during application and only apply it outdoors or in well-ventilated areas.
If you're concerned about your impact on the environment, consider a paint that has a low VOC content. Just be aware that these eco-friendly options tend to offer a less powerful waterproof protection.
Dry Time
No matter what paint you choose, you'll have to set aside time to allow it to dry between coats and before you expose it to physical wear or water.
However, some paints dry and cure rapidly. The Modern Masters 275266 Front Door Paint requires just one hour to dry, so it's less likely to get scuffed, dinged, or damaged while it dries. This leads to a lower chance of you having to do touchups, and it means less waiting time between coats.
If you're concerned about the paint surface getting damaged by foot traffic, leaves, sticks, or other debris, you'd be better off getting a paint that dries and cures quickly.
Recommended Painting Process
I recommend you follow the below process to get the smoothest, most appealing coverage when painting exterior projects.
Wash the Wood
Remove dirt, old paint, and other debris before starting. I recommend using a metal wire brush or a power washer to get the cleanest surface possible.
Check out this video for a good introduction to power washing exterior wood projects:
Sand the Wood
Depending on the size of the surface you plan to paint, use an orbital or belt sander to smooth the wood. This will help your paint go on more evenly and may reduce the number of coats you need to apply.
Prime the Wood
Unless the paint you're using includes a primer, like the Prestige Paints Exterior Paint and Primer, use one or two coats of wood primer. This will make your paint adhere more readily, will reduce the number of coats you need, and can increase the longevity of waterproofing capabilities.
For more information on why primer is helpful, check out this video:
Seal the Wood
Apply your exterior paint or sealer over the primed surface. Depending on the paint you choose, you can use a brush, roller, or airless paint sprayer. Aim for an even coat and avoid drips, especially on vertical surfaces.
Always wait at least the recommended amount of time for your particular paint before applying additional coats.
Wrapping Up: Which is the Best Exterior Wood Paint?
As I'm sure you can see by now, there is no such thing as the ideal exterior paint for wood. Each option offers varying protection from different elements and physical wear, and paint types and contents can have an impact on application and longevity.
My favorite exterior paint for wood is the Valspar 1533 Porch and Floor Latex Satin Enamel. It creates a waterproof layer that resists sun damage, it's easy to apply, and its hard, protective properties make it an excellent option for projects that see a lot of foot traffic or other physical interaction.
Frequently Asked Questions