The best way to temporarily attach a vise to a drill press is with some clamps. These will keep your vise securely in place and can be removed when you're finished with minimum hassle.
Some vises will come with clamps built into the underside, letting you attach it directly to the drill press table. Open the jaws of the clamps, align the line of the vise's jaws with the central column of your drill press, and tighten the clamps until the vise doesn't shift or move at all.
Now your vise is ready to go, and you can easily remove it when you're finished by loosening the clamps.
Alternatively, if you want to make your vise a more permanent fixture to your drill press, you can bolt it down directly onto the drill press table.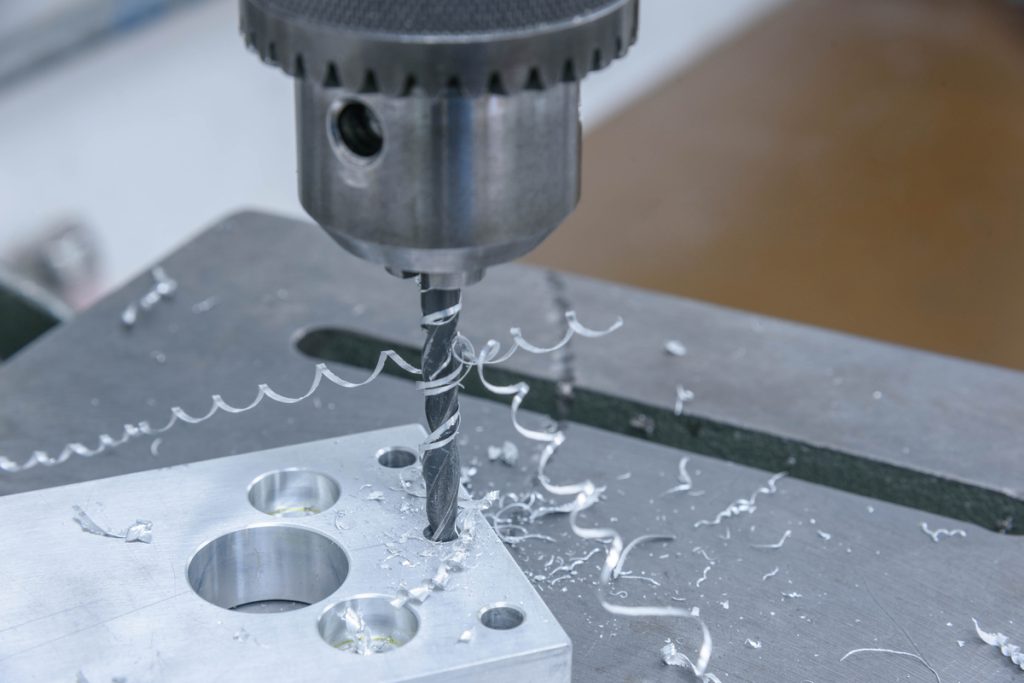 Line up the holes in your vise with the hole(s) on your table and secure them with washers, bolts, and nuts. If there aren't enough holes in the table, use a permanent marker in the holes in your vise to mark where you need to make holes in the table.
From there, simply drill some new holes and bolt the vice in place.
This is a great way to keep your vise fixed securely to your drill press table. However, there are some downsides. It can be tricky to remove or adjust your vise once you've bolted it down, and you'll need to use a ratchet or wrench if you ever need to remove it.
For example, not every workpiece will fit your vise, and it's a pain to remove it just to drill a single item.
Do I Need A Drill Press Vise?
While a drill press vise isn't strictly necessary, they are a handy tool to have. They help keep your workpiece securely in place while you are drilling and make it much easier to angle a material while maintaining a straight and steady hole.
You don't need to keep your vise on your drill press at all times. If you're drilling a larger workpiece that won't fit, or if you just don't need to use it, you can remove the vise from your drill press by simply unclamping it from your drill press table.
On top of that, they are also beneficial to your safety. A drill press vise will reduce the risk of your workpiece jumping or slipping while you're drilling it, which in turn keeps your drill bit straight.
They also let you keep your hands away from the drill while you're using it, preventing the possibility of injury.
A drill press vise is a crucial tool for your workshop or garage. Because of their benefits to your safety, the quality of your work, and their overall convenience, you're missing out without a drill press vise.