Wood in your home can come in different forms, whether in your floors, patios, windowsills, and even furniture, where rot can set in and cause a weakness in your wood, and the type of rot will determine how much work will need to be done.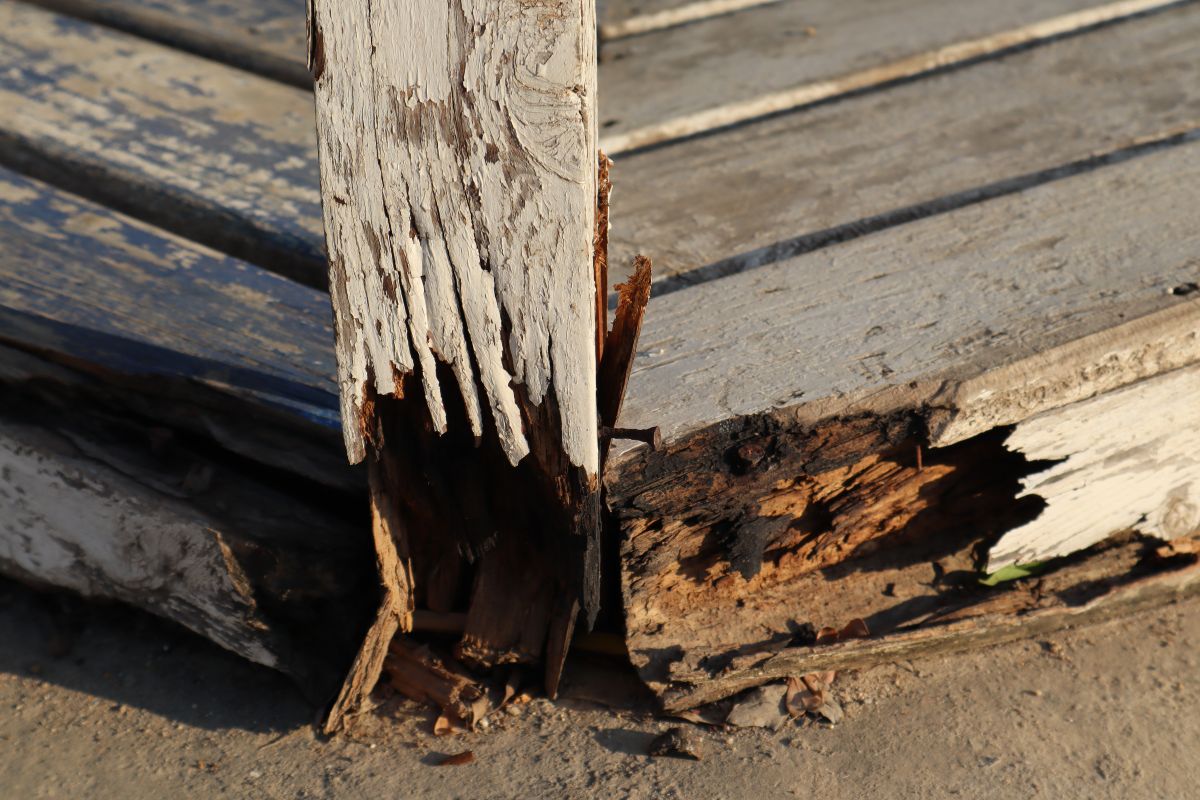 Instead of replacing many boards or beams of wood, there are easier ways to remove rot from timber without having to take them out, and in some cases, all you need are a few tools, and you can get started.
Below, we look at this in more detail and show you how to remove the rot so that you can decide the best method for you. 
How To Repair Rotting Wood 
It should be made clear that this applies to wood that has areas of rot that haven't caused significant structural damage, so for damp rot or termite damage, you may have to remove the wood altogether to ensure it's safe.
With this distinction out of the way, we can begin to look at the problem in more detail, and to get to exposed wood; you might have to remove panels or coverings. 
Remove The Rotten Part Of The Wood
This method requires you to use a hammer to scratch the rot and dig up any loose pieces with a claw hammer. You can get to the root of it while applying slight pressure not to damage any of the good parts of the wood.
You can use a v-shaped bit to get to any rot you can't reach with the hammer by using short back-and-forth movements and continue to grind until you get only the solid and healthy part of the wood remaining. 
If your wood has paint on it, you can scrape any surface rot, which gives you a clean slate on which you can apply wood repair agent to the area, so you can work up to six coats for the wood to soak it up thoroughly, and you can leave it to dry for 2 hours. 
Use An Epoxy
This method can be used if you have a much wider area that needs treating, where you simply paint the wood with a binding agent, which you can mix together using a putty knife, and you can mold it into the wood.
All you do then is scrape any excess pieces with a clean knife and leave it to dry overnight, and add any in as you see as necessary.
Repair Wood With Sandpaper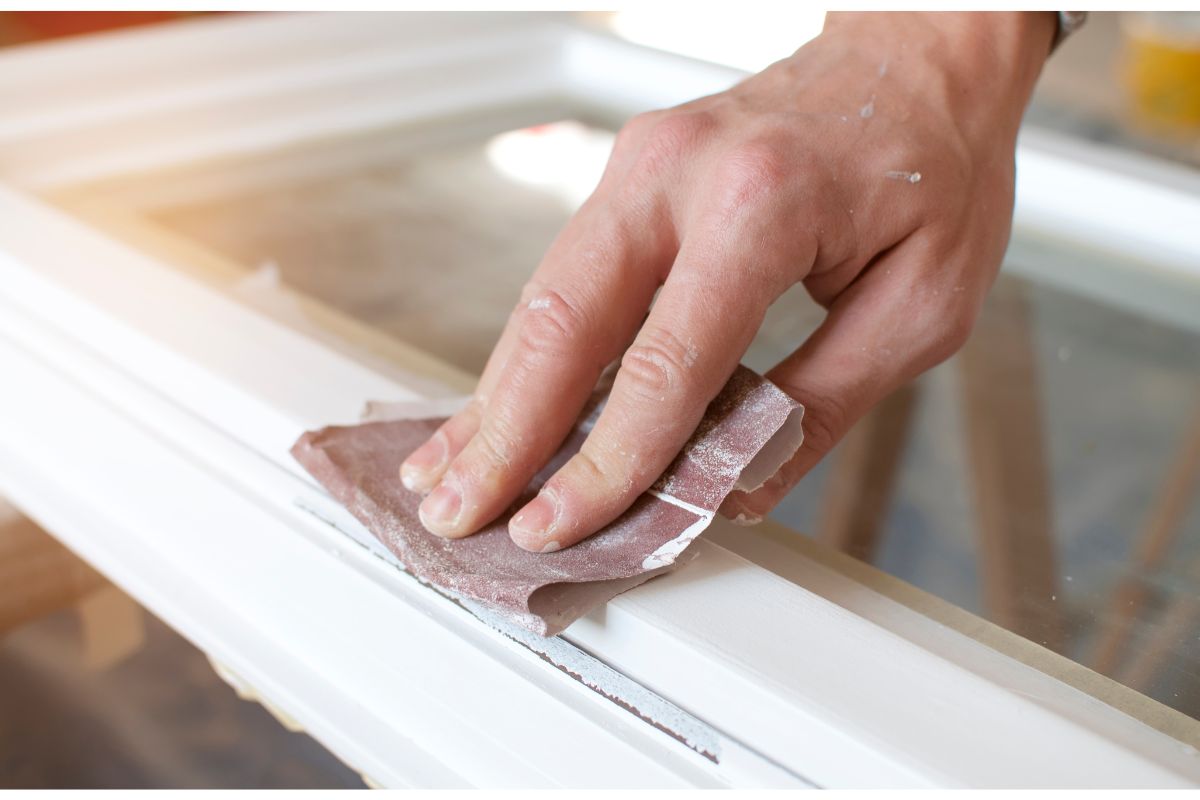 You can use this method if the mold is surface level, and it works best with furniture that shows signs of rot, so you can smooth the surface with sandpaper and stain it if the wood has dirt on it.
Once you've painted it and let it dry, you can apply at least two coats of primer and let it dry, where you can paint over it, so you can use any protective coating that you think is necessary, especially in an area that can have a build-up of moisture.
Create A Wood Patch
You can fix a hole left by rot with another block of cedar wood, and all you need to do is measure and cut this piece of wood smoothly and straight, then wet the area you want to fill with a damp cloth.
Then apply polyurethane glue to the exposed area and place the cut wood over it. Then, you can drill two screws into the side to keep it in place. After 6 hours, you can remove any excess glue, and this method is best for wood that isn't clearly visible. 
Causes Of Dry Rot 
Identifying rot before it sets may help you to avoid having to make any repairs in the first place, and these signs may be an indication of a broader problem, as poor ventilation, penetrating dampness, rising damp, and leaking gutters can cause rot to set in certain conditions.
If you experience wet rot, you first want to find where the moisture originates from and isolate it from the wood so that you can treat the piece with a fungicide during the drying period, but for it to be effective, the source of moisture has to be removed.
If the rot has set in a way that has caused crumbly timber, splitting, cracks, or shrinking, you may want to get it seen by a professional to see if the wood needs to be replaced, as it may need to be ripped out if that piece of wood serves as a support for a structure.
How To Prevent Rotting In Wood
It's a good idea to get rid of rot as it can pose a health risk if left untreated, and you want to prevent any future outbreaks, so you want to seal any fixtures to prevent other damage.
You can repaint your house and treat your wood every five years, keep the wood clean from stains and mildew, and use warm water to scrape any dirt off the fixtures, which is especially the case for outdoor wood that can get wet.
Keeping on top of this ensures you don't have damage from pests such as termites, as these can cause significant damage where you may need to replace large sections of wood, as simply patching them up won't be effective. 
Conclusion 
It is essential to isolate the issue quickly, and here you may uncover dampness that may need significant work to fix, which could involve getting a contractor in to do this work. Still, the extra time and expense could save you a lot of problems that could develop.
As well as this, rot isn't significant to look at and can smell, which is the last thing you need to experience in your home, so you can keep everything looking fresh and secure.