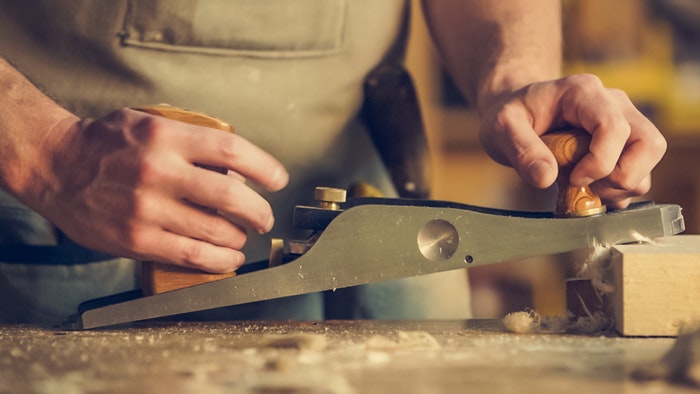 Are you a woodworking enthusiast interested in increasing your income? Starting a woodworking business at home is a good idea. As a woodworking enthusiast, starting this business offers an excellent opportunity to showcase your talent and creativity whilst still making money.
Whilst starting a woodworking business is not a walk on the beach, it still offers a lucrative and rewarding experience once you get a hang of it. So, to get you a step closer to your dream, we've shared key tips on how to start a woodworking business below.
Why Start A Woodworking Business?
In addition to being a woodworking enthusiast, this business offers numerous benefits. For one, not everyone dabbles in this area. As mentioned above, running a woodworking business isn't easy. You need the skill, professionalism, and patience to finally grow it. However, it is also amongst the convenient businesses to run.
You don't have to continue to struggle with the long morning commute – a simple workshop in your home or garage will do. Plus, woodworking is quite versatile. You don't have to stick to a single type of craft. You can choose to go for basic woodworking or specialize. Amongst the specialties, you can venture into include furniture making, wood carving, and even, flooring, just to mention a few.
Starting A Woodworking Business
Here are some of the key tips to follow when starting a woodworking business.
Have The Right Skills
There's no doubt that the first prerequisite of running a successful woodworking business is, of course, having the right skills. You need to know how to work with wood or at least, train to do so before you start a business. In addition to knowing, you need to invest in the right tools as well.
Find The Right Space
The next step is to find the right space. To comfortably work on wood, you need adequate space for the workshop as well as storage for your tools. At home, you can use spaces such as a garage or a large room in your home. If you have enough yard space and can afford it, you can even invest in a 20-foot or 40-foot container.
Remember, since you are using the workshop for business, you want the settings to be as neat, organized, and professional-looking as possible. When clients visit your workshop, you want to leave them with a professional impression so they can have confidence in you.
Other factors you want to consider are storage space for pieces that haven't sold or been collected yet as well as the noise levels. You still have to remember you have neighbors. So, you have to ensure the noise levels are controlled or at least soundproof your workshop. Getting a separate space for your workshop also establishes an official worksite. This allows you to enjoy a healthy work-life balance.
Get The Proper Tools
You need to find the right tools for your woodworking business too. Plus, invest in essential tools such as drills, chisels, table saws, circular saws, jigsaws, and hammers. Depending on the type of woodworking you want to venture out in, invest in the proper specialized tools as well.
For example, if you want to venture into furniture making, tools such as a wood router are important. Remember, you will be designing different pieces. Thus, a tool that allows you to carve in beautiful and creative designs is essential.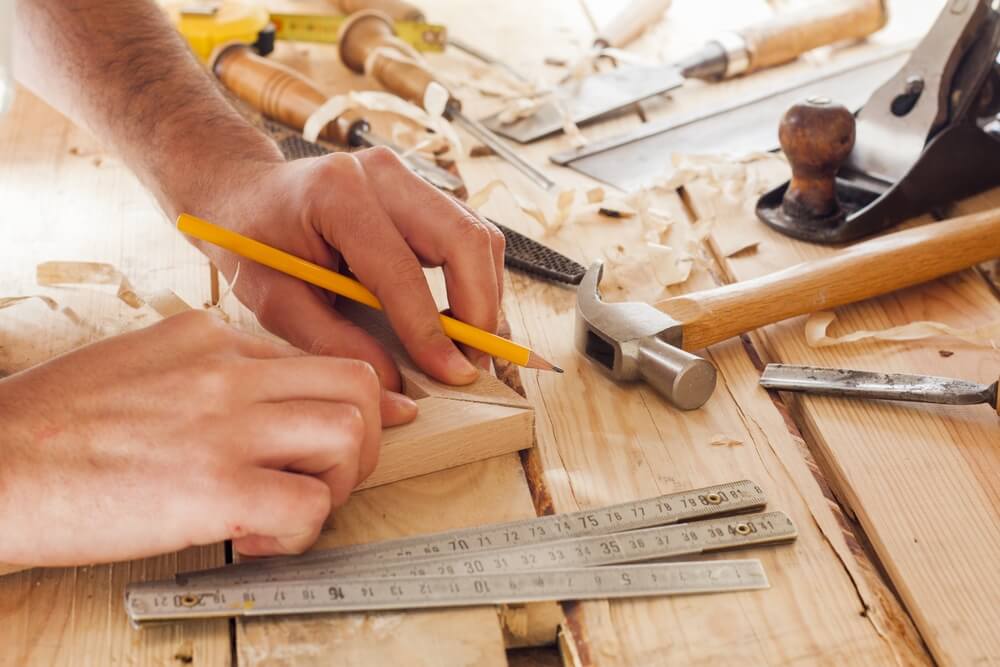 Decide what To Make And Sell
When your business is relatively new and fresh, you want to start small when it comes to making the pieces. Don't venture out in making multiple types of pieces as this may easily become overwhelming and costly. Start with small and easily marketable pieces to first build your name, grow your customer pool, and of course, start earning!
Find Your Customer Pool
The tip above takes us to this customer pool. To optimize your profit and easily grow your name, you have to establish your target audience. This allows you to focus on your products.  Think of what you want to make? What you can make the best? And what type of customers you are looking for.
Are you targeting pet owners or small business owners? Having this information helps to further refine your business plan and marketing strategy. Having a target audience also allows you to develop a better creative edge so you can stand out from other woodworking business owners.
Marketing Is Key
In this digital drive world, marketing is key. The good news is that marketing is cost-cutting nowadays although you do need to spend some time for your campaigns to be effective.  For the bare minimum, make sure you at least have a social media presence and even a blog. Since woodworking is all about the craft, make sure you have beautiful and professional-looking photos adorning your marketing platforms.
Get Proper Documents
Make sure you have the right statutory documents for your business such as a business license and fire certificate. You don't want to get into trouble with the authorities. Plus, you want to make sure your taxes are paid! Additionally, with a legal business, you should get a business license to protect your investment. To ensure you do everything right, hire an attorney!
Conclusion
The bottom line is with the right skill and knowledge, you are not far from your dream of starting a woodworking business. The one thing to know is to maintain and grow a successful business, you have to stay professional and maintain quality.  You don't want to use just any material or set up a mediocre workshop just to make a quick buck!
But, you also have to remember that whilst woodworking may be a hobby for you, this is still a profit-making business. Thus, make your decisions wisely, you don't want to invest in ultra-expensive lumber only to end up with a loss.