The

Bench Seat

A seat that is lacking a divider. A long seat for two or more persons

Decking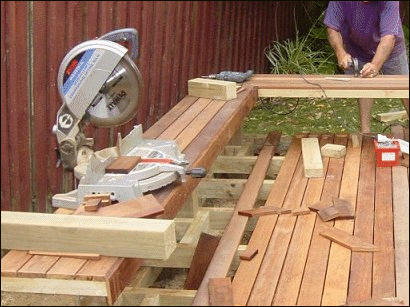 The bench seat decking boards were placed and fixed in the same manner as the rest of the deckA flat floored roofless area adjoining a house. Timber deck: An outside floor structure comprising of posts, bearers, joists and decking boards..
The outside top boards were fixed flushBeing even with. with the edge of the bench seat frame and the intermediate boards were placed in between with even gaps.