The Footings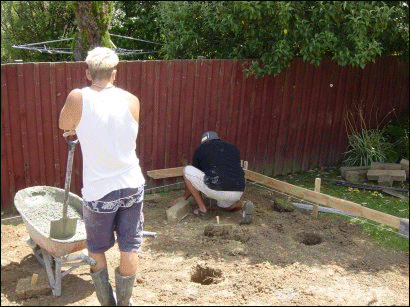 The footings were dug using a two man mechanical hole digger. The holes were 300mm (12″) diameter and 450mm (18″) deep, or dug down to firm ground.
The post holes were marked out as per dimensions and measurements shown in the plan. String lines were put up to mark the postsee PILE hole lines.
The holes were dug down to firm ground, then at least 100mm (4″) of concreteA mixture of sand, gravel, water and cement which hardens to a stone like condition when dry. was poured in the bottom of the holes before the posts were positioned.