As you continue to master your woodworking skills, you can eventually work on more innovative designs. At this point, you can even expand your collection of materials used. Amongst these include the different types of engineered wood.
The best part about using engineered wood is its versatility and performance-based design. Once you master how to use engineered wood, you can very easily and quickly create the best woodworking products. But first, you need to know how to identify and choose the different types of manufactured wood available in the market.
What is Engineered Wood?
Engineered wood refers to wood produced by a man-made process. Also known as composite or manufactured wood, man-made engineered wood is typically created by heat-pressing wood boards, scraps, residuals, veneers, sawdust, or fibers. These compounds are bound together to create a single complete wood board. Some of the popular manufactured wood types include plywood and MDF.
Advantages and Disadvantages of Engineered Wood
Undoubtedly, natural wood comes with its perks, including quality, durability, and beauty. However, this doesn't necessarily mean that engineered wood is bad at all. In fact, they offer great advantages for creating different engineered wood products.
But, just like any other man-made product, engineered wood also comes with its drawbacks. Here are the common pros and cons of using engineered wood;
Advantages
Performance-based design – Their performance-based design allows them to meet specific woodworking and environmental needs.
Versatility – Engineered wood comes in different sizes, thicknesses, and other characteristics to meet your particular needs.
Affordable – Most engineered wood products are much cheaper than natural wood. Nonetheless, they still maintain great value as their design maximizes natural strength and stiffness. Plus, their heat-pressed bonding further enhances their strength compared to regular dimensional natural lumber.
Easy to work with – Engineered wood is easy on your tools, and its design allows you to pretty much do whatever you want. You can use a router for cleaner edges, cut through them using any saw, and even sand them to create the wood surfaces you want.
Sustainable – engineered wood products are sustainable. Instead of discarding the byproducts of wood, they are instead used to create engineered wood products. Additionally, these types of wood also use products from smaller trees rather than large ones, whose harvest would be devastating to the environment.
Disadvantages
They require more work to produce than natural wood.
Some adhesives used in heat pressing these woods can be toxic.
Not all engineered wood offers the best weather-resistant properties and durability exhibited by natural wood.
They are not ideal for outdoor woodworking products, such as patio furniture.
Types of Engineered Wood
Here are some of the most popular types of manufactured wood;
Plywood
Also known as an original engineered wood product, plywood features bonding of cross-laminated veneer sheets. The bonding is done through a high heat and pressure process with moisture-resistant adhesives. The result is a strong and stiff wood panel in all directions.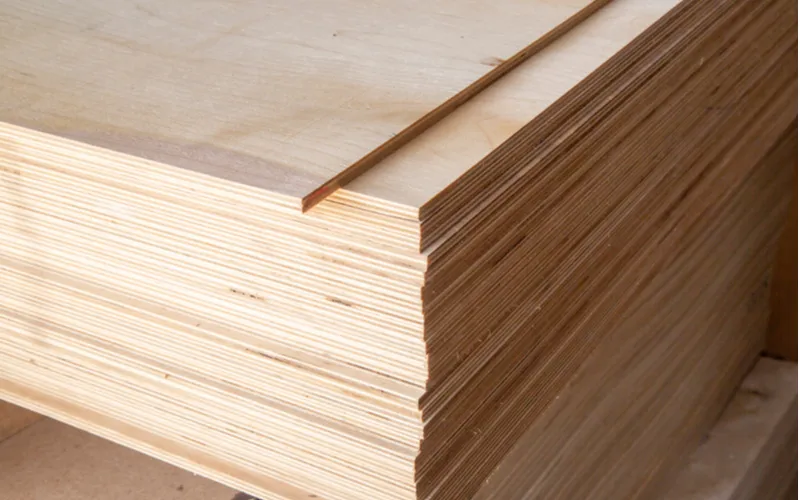 Pros
The strongest amongst manufactured wood products.
Works great with any woodworking power tools.
Available in different thicknesses and sizes.
A perfect option for custom furniture building.
Easy to polish, stain, and paint.
Cons
Easily bends and sags when long – not the best option for large furniture.
More expensive type.
rough, visible veneer layers towards the edges.
Fibreboard (MDF)
Also known as medium density fibreboard, MDF is produced by turning natural wood residuals into wood fibers. The fibers are then combined using a wax and resin binder to create panels in high temperatures and pressure. For MDF, either softwood or hardwood is used.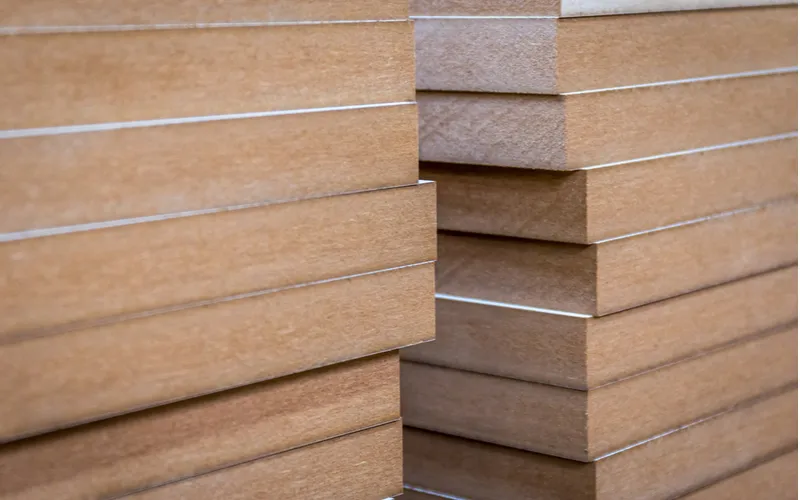 Pros
Affordably priced.
Smooth and consistent surface for easy painting.
Environmentally friendly due to the wood recycling process to manufacture it.
Easy to use with any tools without risking damage.
Crack and warp resistant.
Cons
Doesn't hold nails or screws well.
Not water resistant – should avoid wet spaces.
More expensive type.
Particle Board
The particle board features a fuzzy surface with a grainy texture due to the materials used to manufacture it. The engineered wood is manufactured using wood chips, sawmill shavings, or sawdust. These wood residuals are then pressed and extruded using synthetic resin.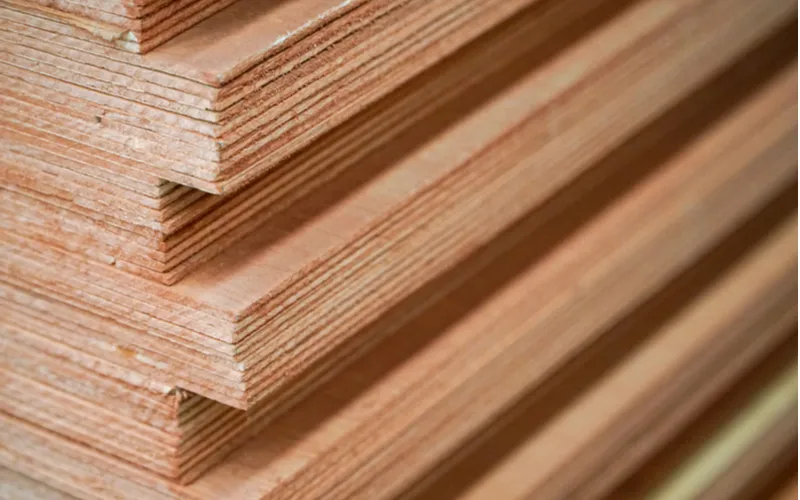 Pros
Attractive finish.
Economical and extremely cheap.
Lightweight and easy to transport, making it great for portable furniture.
Acoustic products make it great for insulation, such as false ceilings.
Cons
Easily discolors due to moisture.
Requires painting or other sealers to preserve its durability.
Easily expands.
Oriented Strand Board (OSB)
Oriented strand boards are manufactured using rectangular-shaped wood strands oriented lengthwise and placed in layers. The boards are then bonded using a moisture-resistant and heat-cured adhesive. Depending on the cross-orientation arrangement of the board, they usually are strong and stiff.
Pros
They come in varying sizes, dimensions, and strengths.
Water-resistant – they come in different levels.
Contains no laps, gaps, or voids.
Great load for bearing – perfect for roofs.
Affordable.
Cons
Some models can absorb water and expand.
Glued Laminated Timber (Glulam)
Also known as glulam, glued laminated timber contains layers of dimensional timber bonded with moisture-resistant adhesive.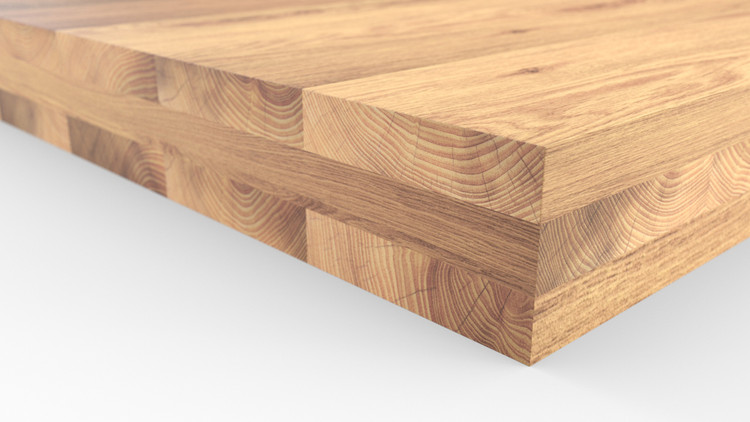 Pros
Large and robust structural design.
Offers a wide range of design flexibility – you can find curved shapes.
High surface quality.
Structurally stable.
Cons
Lose their natural look of wood over time.
A little high-priced.
Laminated veneer lumber (LVL)
LVL is produced by gluing two thin wood veneers into a large billet. As part of the structural composite lumber family, it is typically used for construction.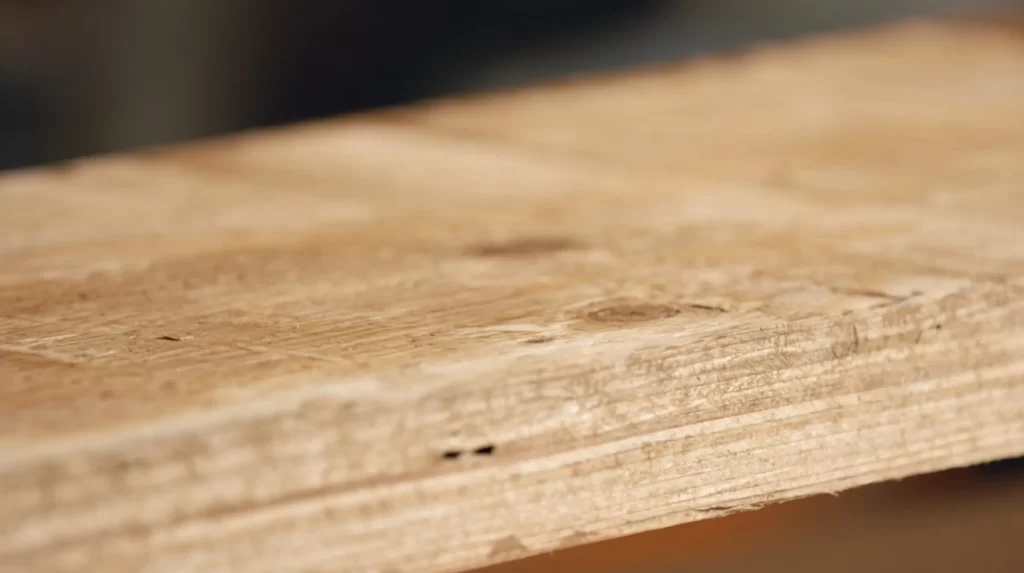 Pros
Enhanced mechanical properties.
Dimensional stability.
A wide selection of dimensions and sizes.
Cons
Susceptible to water damage.
Requires frequent maintenance.
Cross Laminated Timber (CLT)
Cross-laminated timber is made using multiple layers of lumber placed crosswise to nearby layers for a stronger and rigid finish.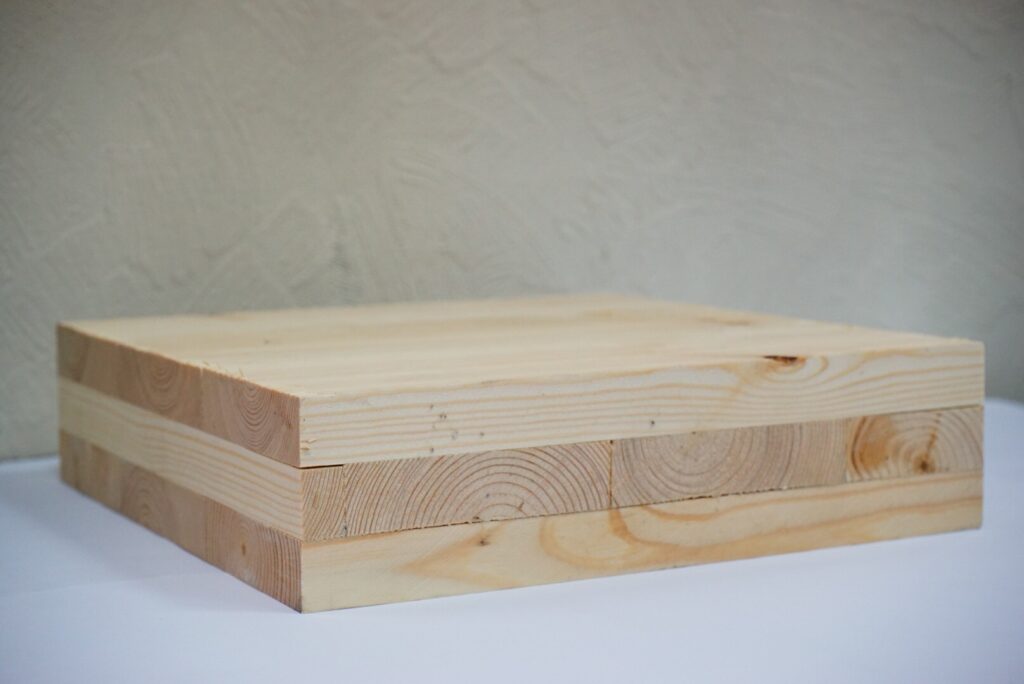 Pros
Ideal for flooring, roofing, and walls.
Easy and quick to use – most come in a pre-prepared assembly pack.
Eco-friendly.
Cons
Expensive due to high design and transport costs.
Parallel Strand Lumber (PSL)
Parallel strand lumber is made from long veneer strands placed in a parallel arrangement. These strands are held together using an adhesive.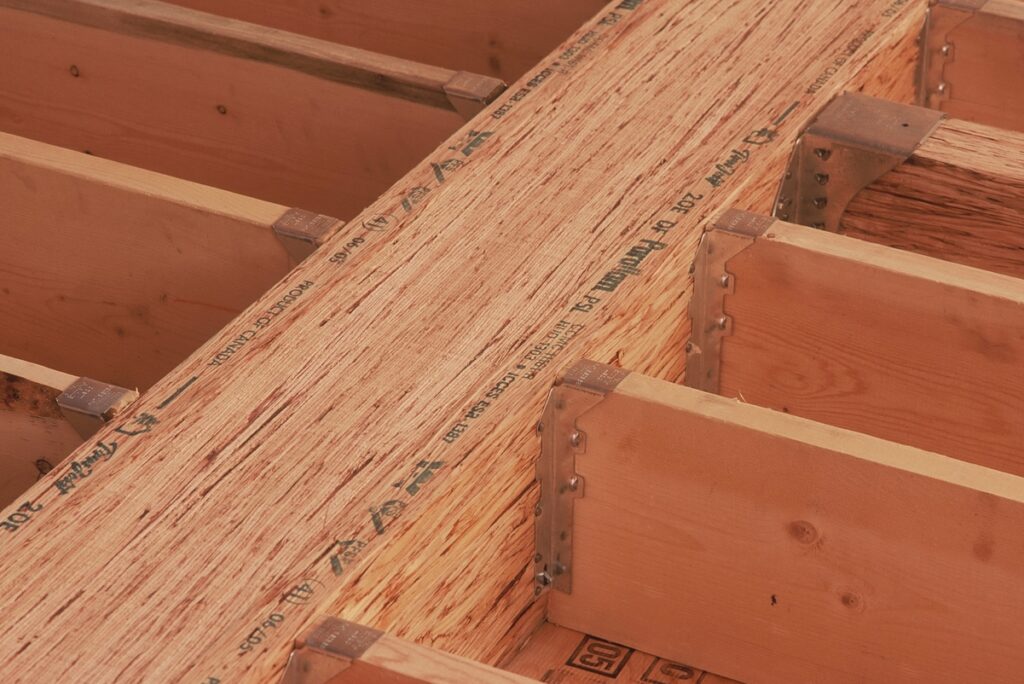 Pros
High load carrying capacity.
Ideal for making beams and light framing.
Cons
Laminated Strand (LSL)
Laminated strand lumber is made using flaked wood strands that have a high length to thickness ratio.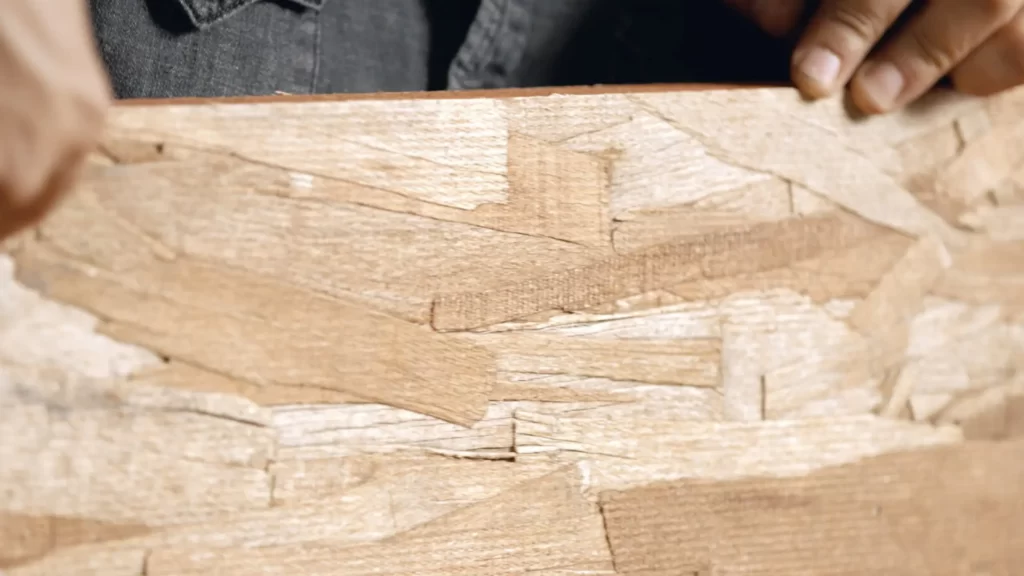 Pros
Ideal for beam, studs, rim board, and millwork construction.
Cons
It can easily damage router bits and other power tool components.
Blockboard
Blockboard is made from softwood strips combined with veneer. The strops are sandwiched between veneers and bonded from edge to edge. Lastly, the strips and veneers are sandwiched together.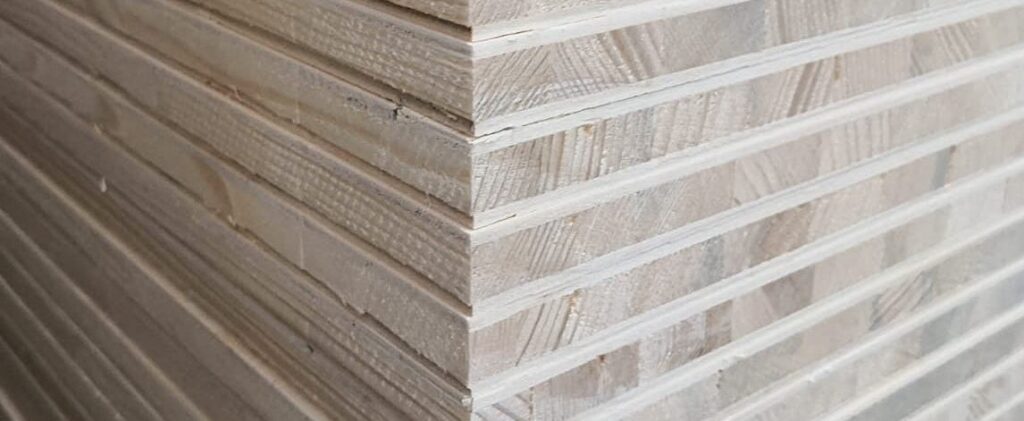 Pros
Lightweight and portable.
Crack, bend, and sag resistant –ideal for doors, panels, and bookshelves.
Cost-effective compared to plywood.
Cons
Not very strong due to the softwood content.
Gaps in the interior center.
Doesn't hold screws and nails well.
Composite Board
Composite is engineered wood manufactured using plastic and wood fibers through a heating and extruding process.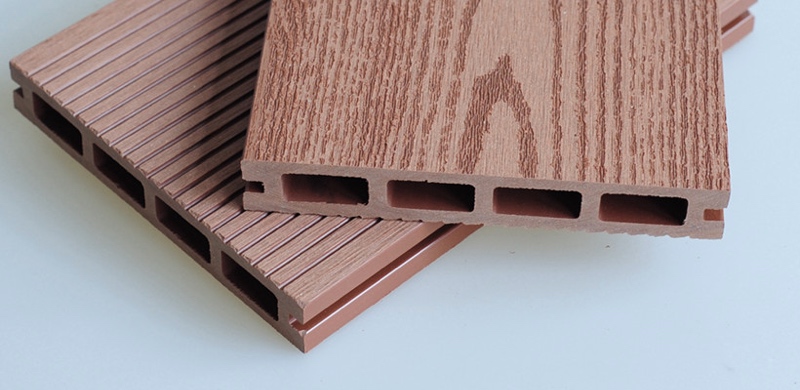 Pros
Easy to install.
Cost-effective.
Sustainable design reuses wood and plastic.
Pest and insect repellant.
Doesn't splinter, dent or scratch.
Cons
Can still form mold.
Warps over time.
Limited usability.