Are you thinking of exploring woodworking? Or are you an experienced woodworker? Then, you must know that working with cedar is one way of producing the best quality products. Packed with various features, cedar is amongst the most popular woods for woodworking.
It is also readily available and affordable, allowing you to find it in any home improvement store or lumberjack. Nonetheless, to make the most of this wood, you must learn more about it. Here's a brief foolproof guide into woodworking with cedar.
Types of Cedar Wood
Cedar wood isn't sourced from a single tree variety. You can find several types of cedar wood in the market. These include;
Eastern Red Cedar
Taking its name from its pink and red finish, eastern red cedar is the most common type of cedar wood. The wood features a distinct straight grain. The wood is also resistant to heat and cold weather, making it ideal for outdoor and indoor furniture. Eastern red cedar is also relatively easy to work with using power tools such as routers. This makes it a perfect wood type for decorative furniture pieces and details.
Northern White Cedar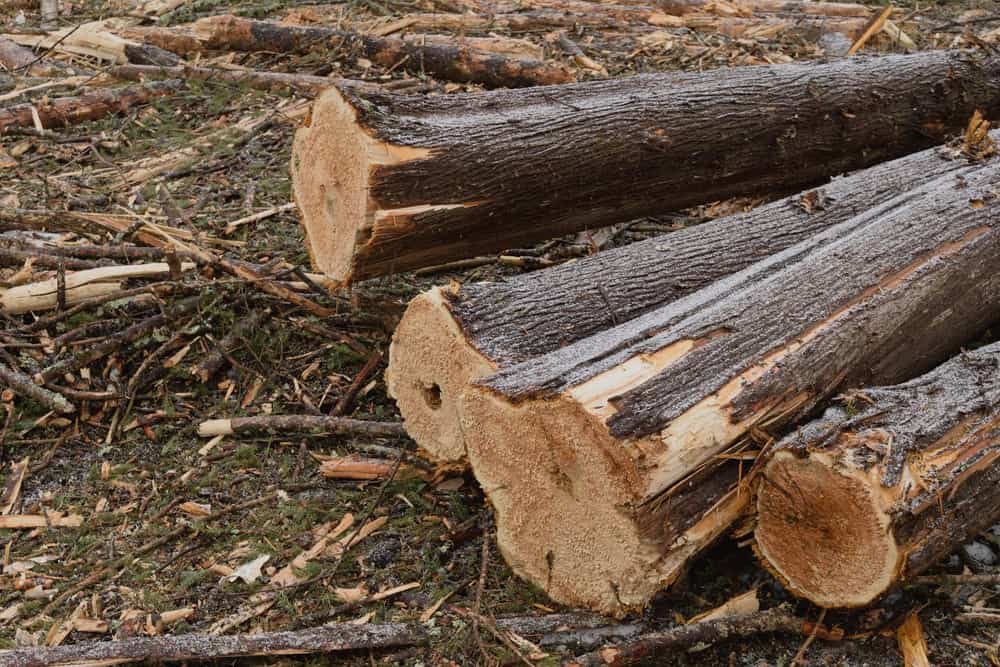 Northern white cedar has a rather natural combination of light and dark colors. You can find white-colored wood to tan and brown-colored wood. Like eastern red cedar, it has a straight grain with some small knots.  Northern white cedar is pretty soft and easy to work with. Its light and delicate finish makes the wood perfect for flooring and groove paneling, where you don't have to use nails.
Other popular types of cedar wood include:
Western Red Cedar Wood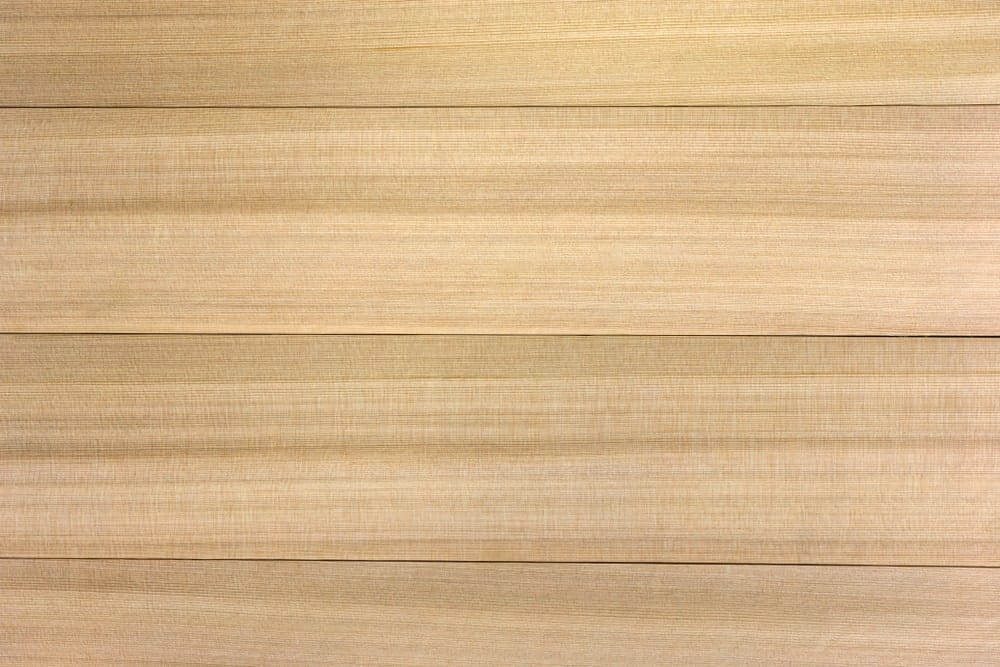 The western red cedar wood features a heartwood reddish to pinkish brown color with random dark red to brown streaks and bands. The wood also has a straight grain and medium to core texture. Due to its decay and insect resistance, the wood is extremely durable. It also gives off a strong aromatic scent.
So, you probably want to put on protective face shields when working with it. Western red cedar wood is ideal for making exterior siding and lumber, boat building, storage crates, and musical instruments.
Alaska Cedar Wood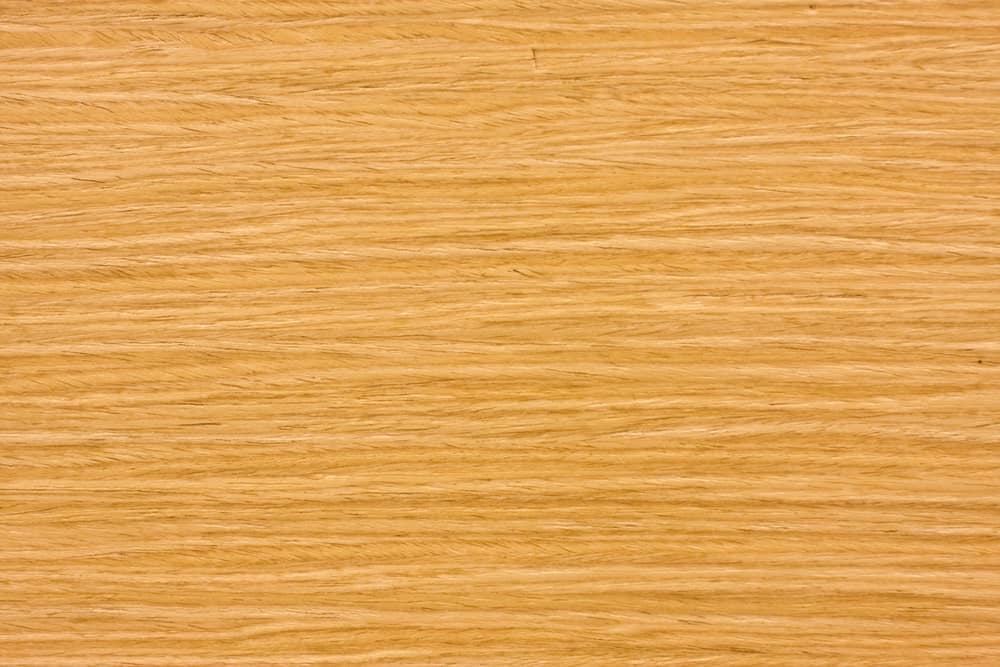 Also known as Alaskan yellow cedar, Alaska cedar wood is quite versatile. You can use the wood for a range of applications, including flooring, doors, decks, and paneling. Alaska cedar wood features a light yellow appearance, making it perfect for light-colored furniture and fixtures. Alaska cedar wood is usually straight, although you can find waxy varieties, with medium to fine texture.
Spanish Cedar Wood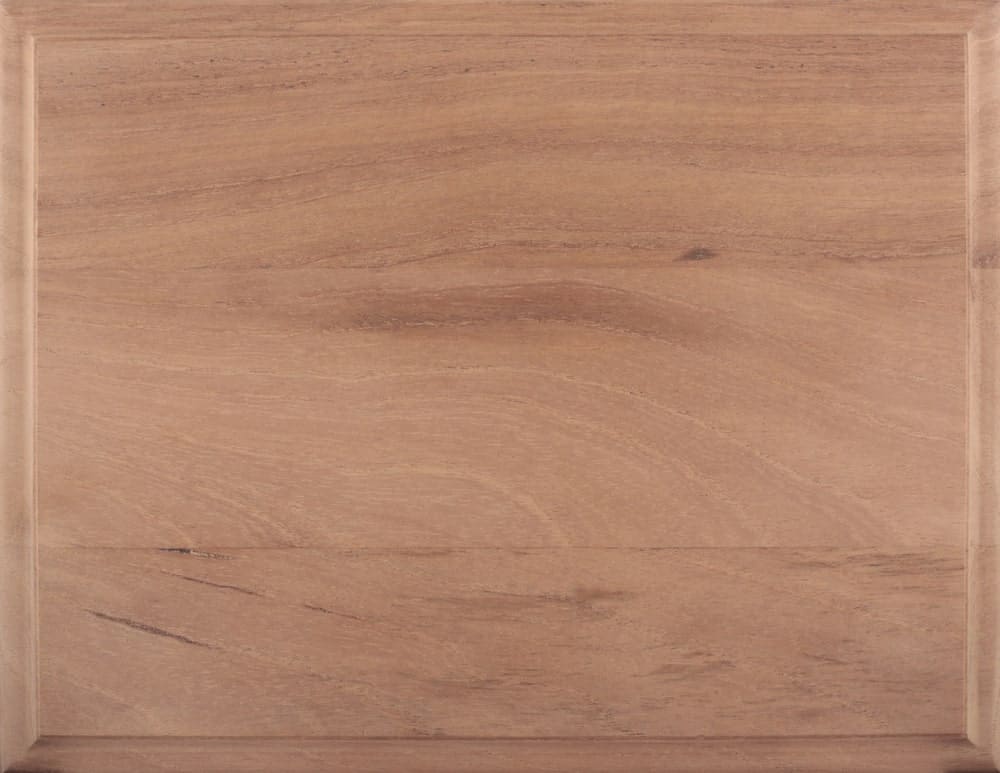 Spanish wood features a uniform interior with light pinkish to reddish-brown, although the color darkens with maturity.  The wood also has a straight to somewhat interlocked grain and is mildly textured. Its quality ranges from medium durable to durable.
It also gives a distinct lingering cedar-like scent which makes the wood a popular material for cigar boxes. You can also use Spanish cedar wood to male veneer, plywood, cabinets, and musical instruments.
Advantages and Disadvantages of Cedar wood
Undoubtedly, cedar woodworking comes with numerous benefits. However, like any other material, cedar wood also has its disadvantages. Here are the most common ones;
Advantages
Attractive – the bottom line is cedar is amongst the most beautiful softwood types. Its light and delicate finish add a natural aesthetics to any setting. In fact, this light natural color makes it ideal for achieving interior design concepts such as a holiday cottage or beach theme. While it is beautiful on its own, applying a sealer or paint helps to preserve its durability.
Weather-resistant – Cedar wood features a highly resistant and durable finish. It thrives in both hot, cold, and damp climates. Additionally, when exposed to extreme weather, it will neither warp nor swell or decay.
Sound resistant – Cedar wood features a porous profile which allows it to impressively absorb noise and sounds. Due to this profile, it is perfect for both interior and outdoor spaces where you need to seal loud noises.
Pest repellent – Due to its aromatic scent, cedar wood is a natural pest repellent. Its oil keeps away ants, mosquitoes, and roaches. This natural insect repellency makes it great for outdoor furniture. You can also use it for larger furniture such as cabinets and chests.
Disadvantages
While it is readily available, cedar wood is considerably more expensive than some softwood types
Needs to be sealed or treated to preserve its durability
It's pretty soft and scratches very easily
It can cause asthma if exposed to its dust when doing cedar woodwork.
Cedar Wood Uses
Making outdoor furniture.
Making outdoor decorations, such as garden arbors and outdoor walls.
Flooring, decks, ceiling, and paneling.
Power tool Trimming and corners.
Musical instruments.
Boatbuilding.
Working with Cedar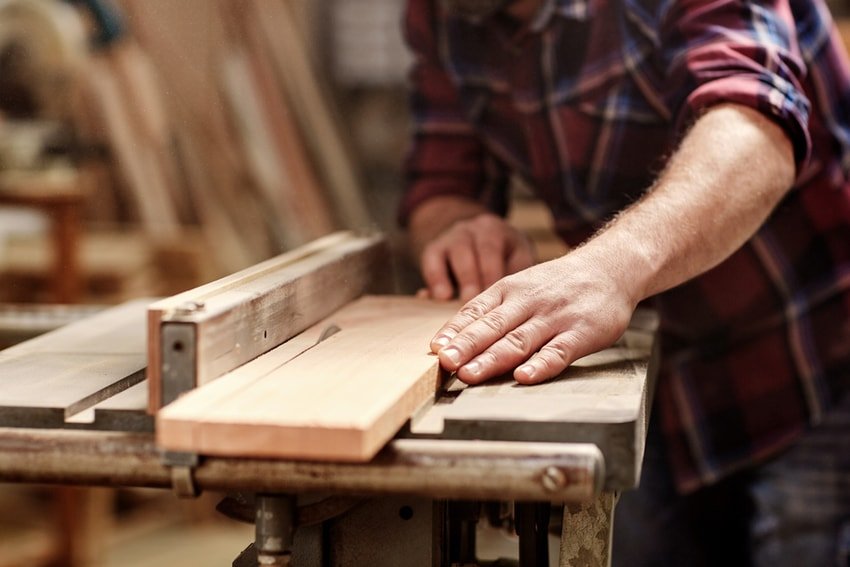 Successful woodworking with cedar highly depends on your understanding of the wood. You have to familiarize yourself with its characteristics and profiles to figure out how to take advantage of them. First, cedar wood is relatively soft, which makes it easy to cut and shape.  This means that you can use it to make pretty much any furniture piece.
You can also produce attractive and aesthetically impressive furniture as it allows you to try different shapes and designs without damage. Cedar wood is soft and easy to work with. Nonetheless, it remains to be durable and rugged. Cedar wood features a weather-resistant finish which allows it to survive harsh climates and conditions.
This characteristic gives it its versatility, allowing you to use it for a wide range of applications. You can use cedar wood to make anything, from outdoor and indoor furniture to boat making. On the other hand, cedar wood packs an aromatic oil scent which enhances its durability.
This pest repellency is also favored amongst consumers as it does a great job warding off insects. It helps to keep pests out of your outdoor furniture or larger pieces such as chests which may be susceptible to infestations.