Whether for professional, household or recreational purposes, woodworking is an art that needs a certain set of skills and consistent practice. Often, people take up woodworking as a hobby and learn to do wood carving to make wooden figurines or decorative items. Sometimes household requirements call for carpentry work. Both amateurs and professionals need to master certain woodworking basics before starting any carpentry or carving tasks. These woodworking basics make your work easier and save you time and energy.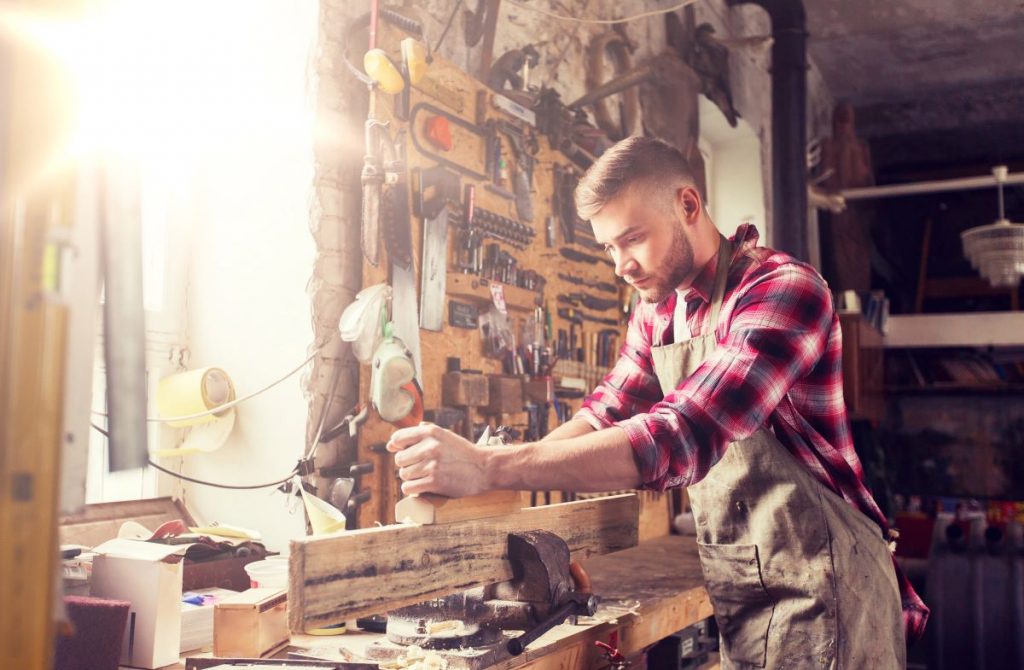 What Is Woodworking?
Woodworking refers to the skill of making different items out of wood using various tools and implements. These may be decorative items, doors, panels, floorboards, furniture or cabinets. Although many people today prefer ready-made or ready-to-use items, handcrafted items have a certain charm. Plus, you may not always find items that fit your exact requirements. In such cases, knowing some woodworking basics can help you create wooden items yourself.
How Is Woodworking Useful?
Wood is a material that has been abundantly available in nature and has been one of the very first materials used by man to build shelters and tools. Wood is a workable material and can be transformed into objects of utility using certain tools and skills.
What Does Woodworking Comprise?
There are numerous activities that come under the purview of woodworking. Chair making, wood carving, barrel making, instrument making, cabinet making, bench joining and many more are some varied specializations that woodworkers may have. From the floor you walk on, to the beds that you sleep in; from the carved figurines in your showcase to the cabinets where you store clothes and utensils, woodworking is present all around you.
Benefits of Woodworking
Woodworking provides healthy, non-harmful, biodegradable and renewable items for household use or for artistic purposes. People who turn to woodworking as a hobby claim that it is a therapeutic and meditative activity that also serves as great exercise. Skilled woodworkers can also think about starting their own small-scale business. The greatest advantage of woodworking is being able to create items by hand that can be repaired, restored, re-made, re-used and even disposed of without harming the environment. These will always have a certain charm and a special place in your home.
What Skills Do You Need for Woodworking?
If woodworking is something that interests you, whether for recreational or professional purposes, there are certain essential woodworking basics you must understand and master in order to be able to work with wood efficiently.
The skills needed for woodworking may be divided into multiple types:
Knowledge skills
Math skills
Mechanical skills
Critical thinking and Analysis
Aesthetic sense
Knowledge skills include knowing and understanding how wood works, the various types of wood and their make, strength and capacity.
Knowing how to calculate sizes, calibrate angles, and take measurements is where math skills come in This is crucial when building furniture, cabinets, or boats.
Mechanical skills refer to the use of various tools and implements to cut and shape wood. Every artisan must be proficient in using these if he/she expects good woodworking results.
Critical thinking is essential for every handicraft or art, and woodworking is no exception. Understanding what is workable and what you can and can't do with the raw material you have will help you design and plan your work better. Analyzing your own or your client's requirements gives everyone a clear picture of the end product and how to manufacture it.
Having aesthetic sense means that you have developed an artist's eye for woodwork. Often people have unrealistic expectations or very narrow outlooks. Your design abilities can help create wooden items that are aesthetically pleasing and complement the space they are in.
Every artisan or amateur must master these basic skills to work with wood successfully.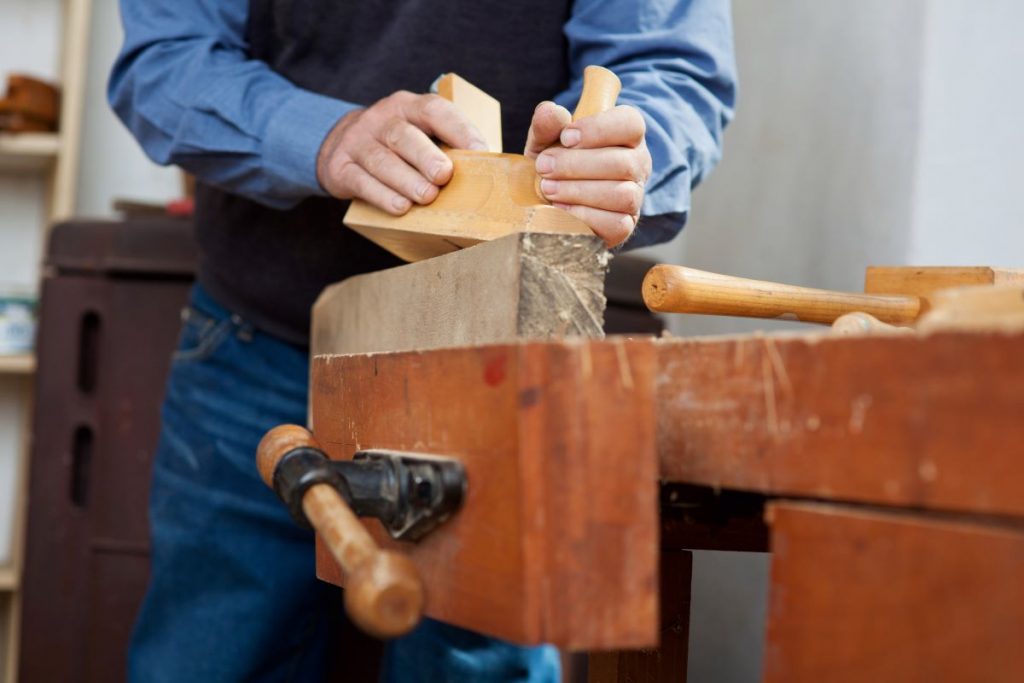 5 Essential Woodworking Basics You Should Know
There are certain skills that one can learn in industrial classes or in school, while there are certain others that may be personal talents. Irrespective of the skills that you may have acquired, mechanical skills are the most important. This set of skills includes five essential woodworking basics that you just cannot function without.
Understanding Wood
Understanding how wood functions, how it expands and contracts, its grains, which direction to plane the boards in and how wood reacts to humidity is the starting point for woodwork. Any error at this stage will cause problems in the final product created.
Sharpening Tools
A lot of people believe that woodworking requires a lot of physical effort and takes a toll on the body. This is often due to lack of properly sharp tools. When you use dull or incorrect implements to work with wood, you need to put more force and energy into your task, tiring you out easily and leaving more room for error. Along with being cumbersome, it is dangerous as well to use dull tools. Sharpening of saws and chisels is something every woodworker must know how to do and undertake regularly.
Being Proficient in the Use of Hand Tools
People have a misconception that woodwork requires an expensive setup and costly machines. Before machines became indispensable in woodworking, artisans have always worked with lumber using hand tools. Proper use of hand-planes for example, may take a bit of time to learn and master, but it is worth the effort.
Fitting a Tenon into a Mortise
Most woodwork, especially furniture and cabinets, require right-angled joints (for chair/table/bed backs, arms and legs). Horizontal and vertical pieces of wood must interlock perfectly for a correct fit to have furniture that isn't loose or wobbly. The idea seems obvious and simple, but fitting a tenon (a projecting piece of wood) into a mortise (a hole for the tenon to fit into) is easier said than done. This is one of the most crucial joints in woodwork and must be perfected. Picking up the most appropriate chisel for this can make your work easy.
Cutting Dovetail Joints
Another important joint that woodworkers must know how to cut is the dovetail joint (mostly used for joining corners of boards). Cutting perfect dovetail joints is the mark of a good woodworker. Getting the tails of one board to fit snugly into the pins of the other board requires practice. But mastering this joint along with the tenon and mortise opens up a lot of avenues for you in the woodworking arena.
Conclusion
All woodworking basics that artisans need to work on are incomplete without a good finish. Finishing the wooden objects you create gives them a great shine and protects them. There are various 'finish' options and colors to choose from, depending on the look you wish for. It is difficult to master these woodworking basics if you don't have the proper tools.

From the right saws, chisels, and hammers to a convenient toolbox, every little detail contributes to making woodworking an enjoyable and beautiful experience for you. Like most other activities, woodwork is a combination of talent, skills, hard work and perseverance. With the right approach, a willingness to learn, and a considerable investment of time, patience and energy, anyone who is interested in woodworking can contribute greatly to his or her home or business.