Mahogany is one of the most expensive and premium hardwoods on the market, and for a reason. This premium wood offers incredible quality and appearance. Amongst durable and solid woods, mahogany offers a balanced weight, stability, and high strength. But, the million-dollar question is, how do you make the most of woodworking with mahogany?
Due to its quality and attractive appeal, it also caters to various applications. You can use it for fine furniture, doors, cabinetry, carvings, boats, and trims. But, to make the most of this wood, you need to learn more about handling it. Our guide below shares tips and tricks of woodworking with mahogany.
Types of Mahogany

Mahogany comes in a variety of species. Venezuelan, Cuban, Caribbean, Honduran, and big-leaf mahogany is the most common ones. While each species comes with its benefits in woodworking, the big leaf is a more prominent variety. A popular timber trade option, big-leaf mahogany offers enhanced beauty and long-lasting durability.
Benefits of Using Mahogany
Looking past its high cost, mahogany offers multiple benefits. These include:
Its beauty
It is a known fact that mahogany offers undefeated beauty. The wood provides a straight, fine, and even grain-free of voids or pockets. It also features a distinctive reddish-brown color that darkens over time. When polished, it produces a reddish and attractive sheen.
Easy to Work with
Unlike many hardwood varieties, mahogany is pretty easy to work with. In fact, if you can afford it, it's an excellent option for inexperienced woodworkers. The wood is quite receptive to different tools, whether hand saw, power saw, or wood router. Additionally, mahogany wood allows effortless manipulation and easily takes in nails, screws, or glue.
Finishing
Finishing mahogany is pretty simple too. While the wood is good on its own, it also takes stains pretty well, producing a high-quality glossy finish.
Versatile
Due to its high strength, stability, and beauty, mahogany is pretty versatile. It is also an excellent woodworking wood if you use heartwood. You can pretty much use it for many items, including furniture, veneers, boats, and doors.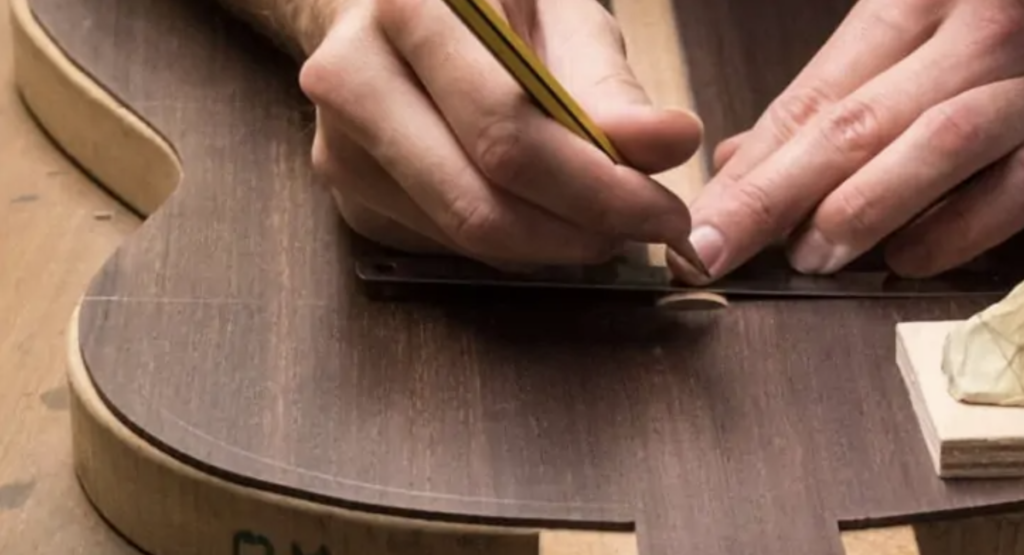 How To Sand And Finish Your Mahogany
It is vital to sand mahogany before finishing as with any other wood. You want to go for a gradual sanding process to get the best results. Start with 120-grit sandpaper and work your way up, increasing the grit based on the smoothness you want to achieve.
Keep in mind that mahogany has an attractive appeal. Therefore, you need to sand it with extra care to prevent damaging it. You want to pay extra attention when using a power sander by following the longer lines and preventing cross sanding. You should use wood filler if you notice pores on your wood.
Again, make sure you follow the prescribed instructions to prevent damaging your wood. After applying the wood filler, let the wood stand for at least 24 hours. After 24 hours, wipe off the excess filler, sand your wood, and continue the staining process. There are any special staining requirements, a simple cotton cloth or brush will do.