Lean-to sheds are simple structures that can be made out of inexpensive materials. A lean-to is often used as a storage space attached to a house or garage.
If you are looking for plans to build a garden shed, we've got plans for a 4×7 narrow garden shed and an 8×7 tudor-style garden shed.
This type of construction makes it easy to add extra storage space and does not cost much. In a typical lean-to structure, a roof overhangs the side of an existing wall. Rainwater runs off the wall and down onto the roof of the lean-to, then down the shed wall.
A shed should be built on a base of four inches of gravel and placed on a concrete slab. Typically, a shed should be 6 feet wide by 8 feet long, although sheds come in many different shapes and sizes. They're generally made out of wood or metal. 
A lean-to shed is an easy type of building to make because you can use any materials you want. You can also add windows and doors to your shed if you'd like.
Sheds should be located away from any openings, such as doors. You can measure the area (garage, side of the house, etc.) and use this as a guide for the length of the building.
This measurement can be used to determine the height and width of the structure. 
Roof pitches should be set well below the eaves. Calculate the distance from the garage to the post location, then measure the height of the garage.
Use these measurements to calculate the number of feet needed between the garage and the first post. Then you can calculate how many feet apart the posts should be spaced.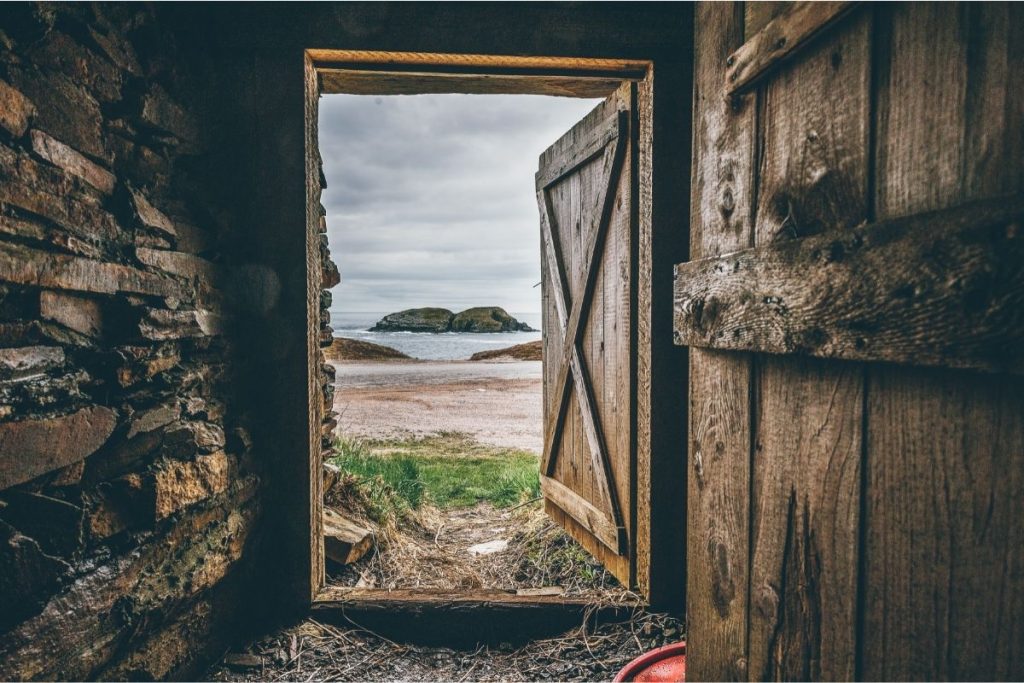 You won't need any special tools or equipment for this project. Most of the materials are available in hardware stores, or you may have them already, be sure to include:
Hammer
Socket wrench set
Shovel
Carpenter's speed square or square
If building a simple 10'x10′ shed with a single pitch roof, you will only need to buy some plywood and screws.
Safety
Firewood should be stored away from the house. Wood borers can be harmful to your house. Firewood attracts wood-boring insects, and a lean-to shed should always be used as an outdoor storage shed.
Using a handheld grinder and metal cutting blades is dangerous, so be sure to wear safety goggles and gloves when working around sharp objects.
Materials 
Pressure-treated lumber is very strong and durable. A shed should be built with a roof that allows airflow to prevent moisture buildup inside. Wood should be fastened down securely to avoid damage to the building.
Plywood is an excellent choice for building a shed. It is strong and durable. But because of the current economic crisis, many people do not want to buy plywood.
Instead, they opt for cheaper materials such as OSB (Oriented Strand Board) or MDF (Medium Density Fiberboard). 
These materials are also very strong and durable. However, they are more difficult to cut than plywood.
Therefore, when you use these materials, you should be sure that you know how to cut them properly. Utilize some YouTube videos that you can follow to ensure you get the right cutting technique. 
The Framework 
The first step to building the framework is to bolt 2×6 stringers and 4 16ft lengths along the sides of the structure.
Use lag screws and recess into the wood. Attach the roof joist, and the other two to support the roof joist. The joist supports should be fixed 2 feet apart. 
Try attaching them near the posts that frame out the garage or supporting structure (like hanging a heavy object). If needed, you may also use larger pieces of scrap 2x wood to give the lag screws more wood to attach to. 
Nails should be used to attach the roof joists to the walls of the shed. Hurricane ties and metal brackets can be used to attach them to the posts. Two supports should come out of one 8 ft 2×4 board.
Roofs are supported by strong beams or pillars. Snow may fall off roofs and cause damage to things inside sheds so be aware of this. 
Roofing panels are attached to the top of roof joists. Angle edge helps prevent snow from sliding off.
If you place scrap pieces of wood along the bottom of the garage roof this will also help prevent snow from sliding off. Galvanized screws are used to fasten roofing panels to the roof joists. 
Other Factors 
Sanding the entire surface removes rough edges and provides a smooth surface for paint and primer.
Plywood siding keeps the structure strong and prevents moisture from penetrating into the walls. A conventional stud wall is added along the back and faces the wall.
As mentioned earlier, sheds should always be built on concrete slabs or pressure-treated skid beams and floor joists. Building a lean-to shed gives you a lot of storage room for minimal cost and effort.
You can keep the plans simple, or make them more permanent with walls and flooring. Or, you could use a tarp to cover up the outside in winter.
A lean-to shed is an easy addition to any yard. You can make it look great by adding matching trim and painting the siding, which is usually made out of wood.
Lean-to sheds are often built next to houses, so you may want to match the siding to the house. 
This helps them blend together better. You could also use siding that matches the house's exterior.
You can add more windows to the shed by matching the landscaping to the plants, flowers, and trees around your house for a nice, attractive effect. 
Rules
Sheds should be built within setback lines if possible. This is because they are typically built on temporary foundations like concrete piers and gravel piles.
A lot of states have zoning laws that prohibit buildings from being too close to your house. In some states, these rules may include only allowing a few feet, whilst others may be substantially more. 
Conclusion
DIY projects are good for the soul. Creating something that serves a purpose gives you a great sense of satisfaction and achievement, so get those tools out and get started on your Lean-To Shed!