Step 8. Make some half-height boards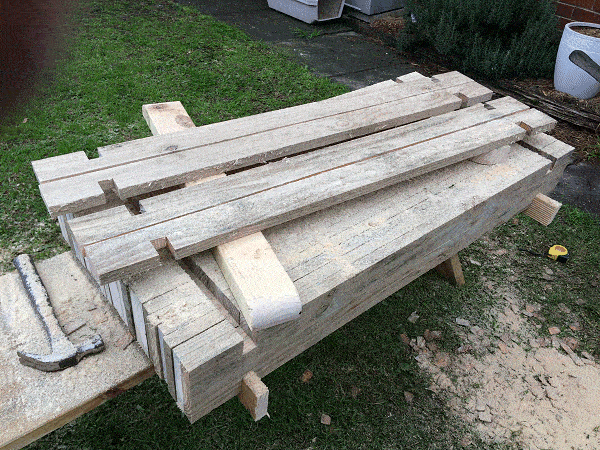 Unclamp the boards.
Rip
A cut lengthwise along a board that also runs with the grain. (As opposed to cross-cut.)
(cut lengthwise) 2 boards down the middle, making four half-height boards.
They are needed to make the bottom row
flush
Being even with.
and the top row flush.
Reader Interactions