Cut out the back panel
Section 4.4. Cut out the back panel
Cut the back panel 29″ (725 mm) wide x 16 1/2″ (413 mm) high and shape the top using the grid plan for reference.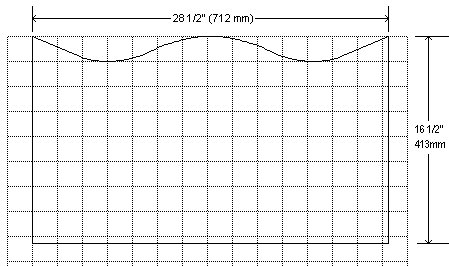 Section 4.5. Make the nose (front section)
Make the nose. Refer to the plan drawing below and the following photos for a bit of visual guidance.