Step 6. Add two front wheels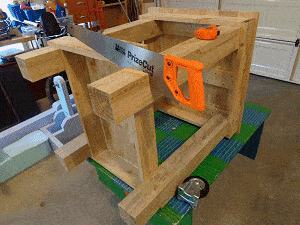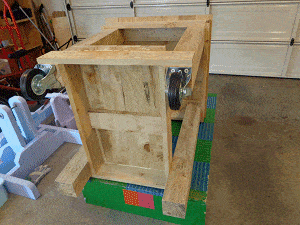 Source a couple of castor wheels of your choosing. They do not need to be swivel casters but ensure they will be strong enough to handle the weight.
Determine the overall height of the caster wheels and cut that much off the bottom of the two front legs.
Screw the castors to the underside of the legs with adequate screws. Do not force the screws into the end grain, drill pilot holes first a bit smaller than the shank of the screw. Done!