Step 5. Fix the bottom shelf boards and tabletop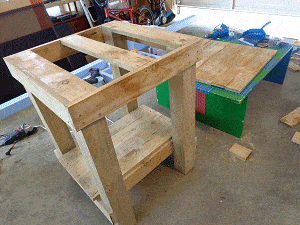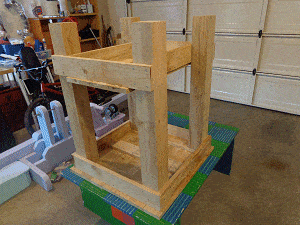 Screw the four shelf boards on top of the lower side-rails and under-rail.
Lay the tabletop boards together on a flat surface.
Turn the unit upside-down and place it on top of the tabletop boards [b] (as shown in the second photo above).
Fix it by screwing thought the under-rails [c] into the underside of the tabletop boards [b]. This is so you cannot see screw heads on the top of the table. The same does not apply to the shelf boards.