Introduction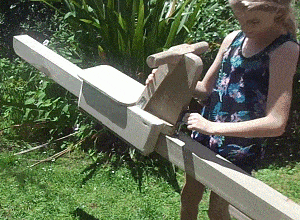 This seesaw has adjustable seats that are able to slide along the seesaw beam making it possible to balance a couple of riders of different weights.
The seats can be moved and locked in place at points along the beam simply with a standard pad bolt.
This allows even a parent to have a balanced ride with their child.