Instructions – the seats
Step 6. Make the seat frames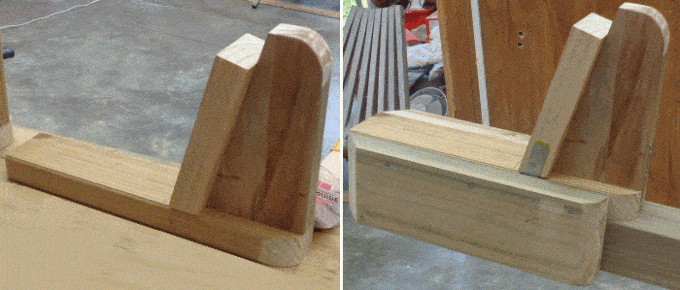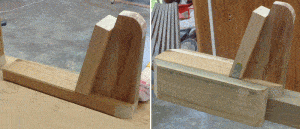 Cut all the pieces for the seat frames according to the plans and drawings on this page and on the 'cutting list' page. Round, angle, and shape where needed.
When cutting piece [e], ensure it is slightly wider than the beam [d] – very important.
FixTo secure with nails or screws. pieces [g] and [h] to piece [e] with glue and screws and apply galvanizedCovered with a protective coating of zinc. strap for extra strength. Make sure the front of piece [g] is flushBeing even with. with the front of piece [e].
Fix pieces [f] to the sides as per plan and then try it out on the beam [d] to ensure it can slide easily and that pieces [f] run below the bottom of the beam [d].