Step 8. A bit of paint if you like, and the pad bolt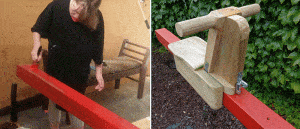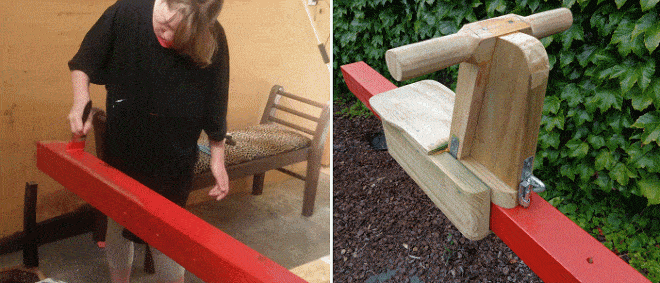 If you want to apply any paint, now is the time to do it.
Finally, fit a pad bolt to the front of both seats, drill holes every 6″ (150mm) along the seesaw beam to accommodate the pad bolt when it is in lock position, and that's about it.
Done!