Step 8. A bit of paint if you like, and the pad

bolt

A metal rod that has a head on one end and threads on the other and is used to fasten together lumber. The most common bolts used or referred to in projects within this website are coach/carriage bolts and hex bolts.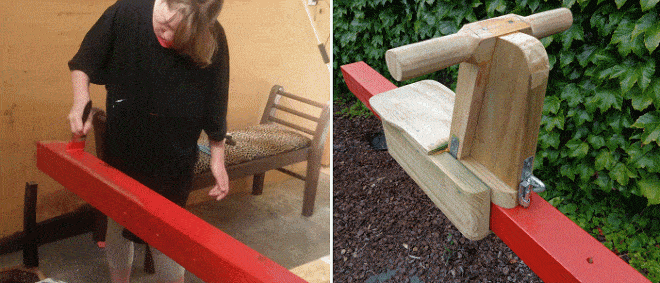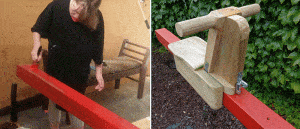 If you want to apply any paint, now is the time to do it.
Finally, fit a pad bolt to the front of both seats, drill holes every 6″ (150mm) along the seesaw beamA supporting member. to accommodate the pad bolt when it is in lock position, and that's about it.
Done!