Introduction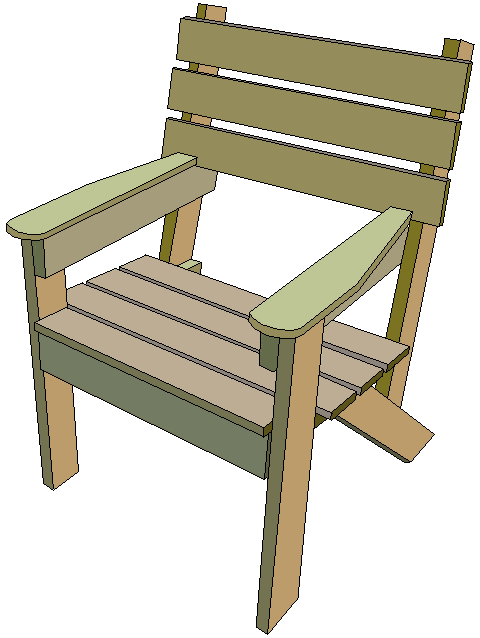 This garden chair is an extremely simple design and is probably one of the easier chairs to construct.
Building this garden chair merely requires that you cut and drill all the pieces (of wood) according to the detailed plans provided and then assemble all the pieces.
Once all the wood pieces have been cut and the holes marked and drilled, simply line up the holes in the various pieces (according to plan), place the bolts in the holes and the chair frame will take shape automatically!
On the next page is a drawing of every different piece of wood used in this project and a cross-section drawing showing all the pieces in place. Each drawing shows angle cuts, dimensions and the placement of any bolt holes.
To help you even further, the drawings are followed by further explanation, information about wood sizes and notes regarding measurements.