Plans
O.K. Let's rip into it
First have a look at the plans and then we'll get cracking.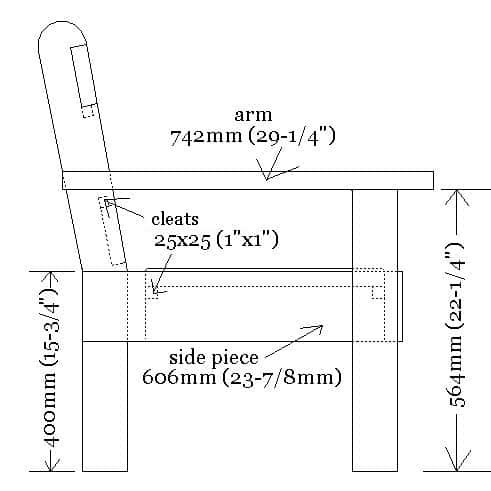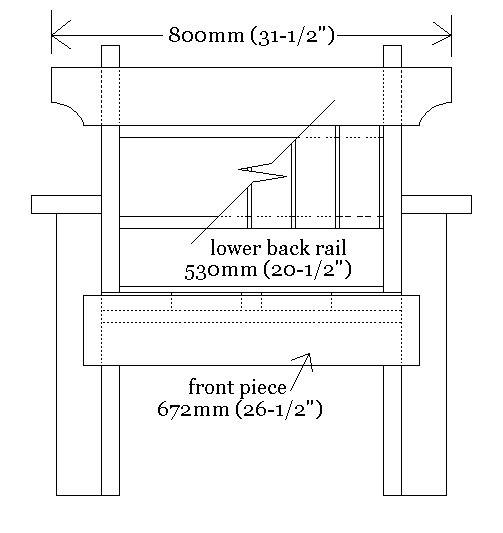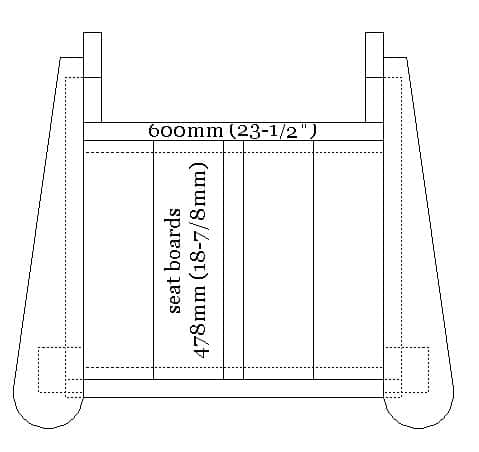 Following are the instructions that were given to Jess to build this garden chair. I hope they will also benefit you should you decide to make one. Regardless of wether you are a novice or a seasoned D.I.Y.er these instructions, drawings, photos, and plans should guide you through the building process – remember, this was Jess's first build.
Bit of a cautionary note: If you are a first timer attempting this project, ensure you have a qualified person to oversee the safety aspects of the job and show you how to use tools correctly. Do not use power tool unsupervised if you are a novice.
Cut all the pieces
Cut all the pieces according to the cutting list. Cut the longest pieces first to minimize waste.