Round the top of the legs
Round the top of the legs with a jig-saw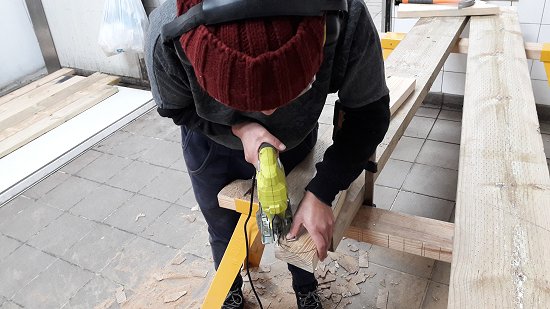 Make the front legs
Out of 90mm x 90mm (3-1/2″ x 3-1/2″) stock cut two pieces that are 564mm (22-1/4″) long.
Clamp the legs together and mark for the cut-out according to the drawing below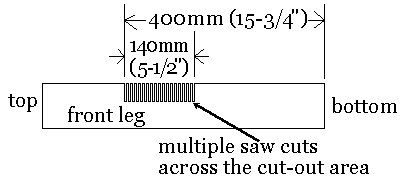 SetHow much the teeth are angled out on a circular saw blade. the depth of the power saw to 35mm (1-1/2″) and make multiple cuts across the cut-out area and then clean it out with a hammer and chisel.