Plaster at leisure
12. Plaster at leisure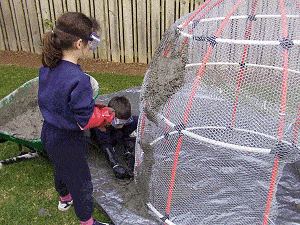 You don't have to do it all at once. You can spread it over days if you need to, but allow at least 24 hrs before continuing to allow the previous work to harden.
You can do as much or as little as you like each session.
Sometimes it might be necessary to put a timber prop on the inside against the wire netting to stopThe part of the plywood wall panels that overlaps the door and window frame, and protrudes into the door or window area and covers any gaps between the door/window and the surrounding frame. It acts as a stop for the door and also stops the rain getting in. the wiring from sagging in too much under the weight of the plaster.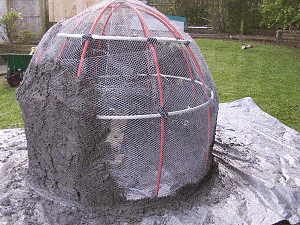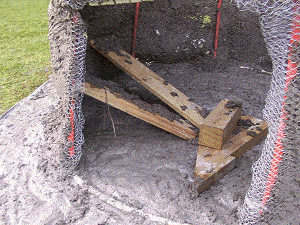 13. Clean around the sides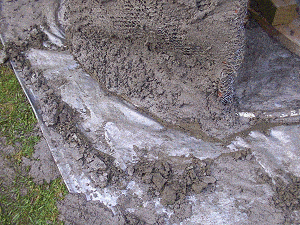 After each session, allow a couple of hours for the plaster to firm a bit (or even wait until early next morning), and then cut and remove excess plaster from around the bottom edge with a spade. This will be difficult to do if the plaster has been allowed to setHow much the teeth are angled out on a circular saw blade. too hard.