Step 1. Get and stack the

wood

Timber, lumber. The hard fibrous lignified substance under the bark of trees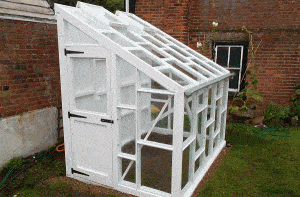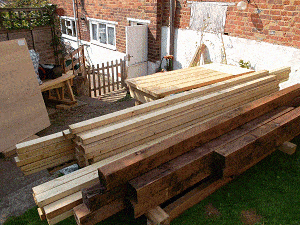 Stack the wood off the ground, straight, and in a way that the various lengths and stock sizes can be easily accessed.
Sort the wood into stock sizes, as you will probably be making only one wall-frame (or the roof frame) at a time, and will need to access more that one stock size for each section, unless of course you have a large flat workspace and can lay out all the frames at one time.