Something special about a wooden glasshouse
It is as if it's meant to be.
Wooden glasshouses have a certain ambience or aura about them that their aluminium or metal counterparts seem to lack.
Maybe its because woodTimber, lumber. The hard fibrous lignified substance under the bark of trees is natural (from plant), and therefore fits well with the plant life inside it.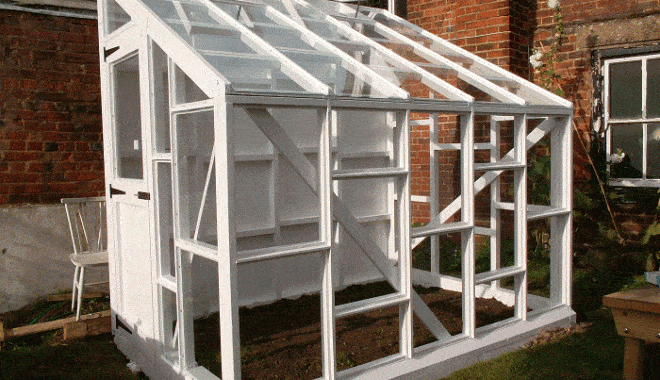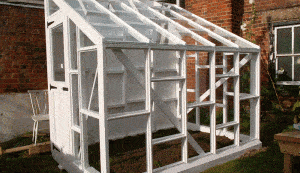 The relocatable factor
This glasshouse is relocatable in so much as it is in sections that can be easily assembled , easily dismantled, moved and reassembled again (as many times as you like).
Each wall is a section, as is the roof.
Each wall has a beamA supporting member. as its bottom plateThe bottom horizontal framing member of the wall. to keep the wall rigid and help eliminate sag. The walls are designed to sit directly on even ground.
There are no footings – the unit just sits on the ground.
I, myself have not come across another stand alone, relocatable, lean-to glasshouse, but I dare say many do exist.