Step 10. Level the site area
Level the site area. Ensure the glasshouse frames are sitting on level ground.
Use a level or a water level to check the grade, and dig accordingly to level the ground directly beneath where the frames will be sitting.
Go to here for an article on 'how to make and use an inexpensive water level'.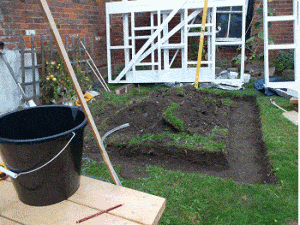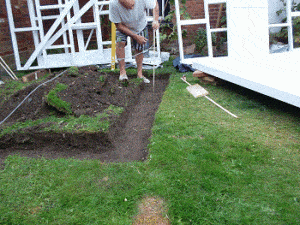 Note: Any trenches or low lying areas must be well drained.
The glasshouse should not be placed in a potential boggy area without drainage