Step 11. Stand the walls
Place the four walls on level ground and clamp them together.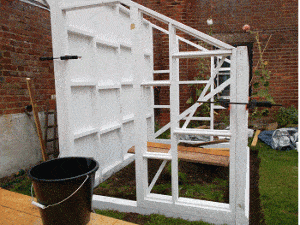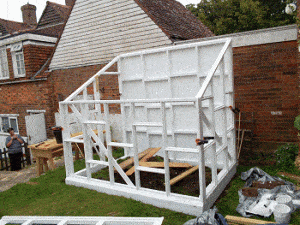 Fasten the frames together using screw and washers, and metal plates. Put all the screws and plates in places where they can be easily removed should you ever need to dismantle the glasshouse i.e., don't put any screws or fixings into rebates that will be covered by the glass.