Step 15. Gutter and drainage
Add a gutter of your choice. You may want to run the water to a container and use it to water plants.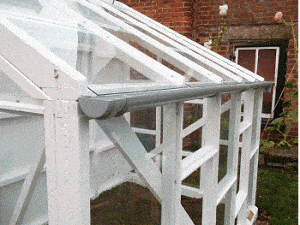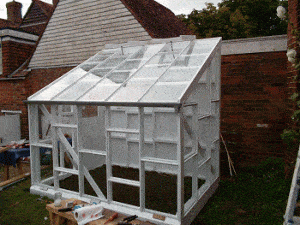 If applicable (prone to ponding or excessive dampness) ensure there is drainage around the bottom of the glasshouse, either open drain (ditch and stones as shown here), or other that is capable of running the water away.