Instructions continued (steps 8 to 9)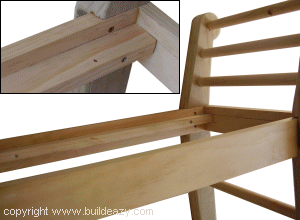 Step 8. Seat support strips
From 32mm x 20mm (3/4″ x 1 1/4″)stock, cut two pieces to length to fit between the two end rails.
Screw them to the front and back rails 22mm (7/8″) down from the top.
That is slightly more than the thickness of the seat board.
The seat support strips are solely to support the drop-in seat.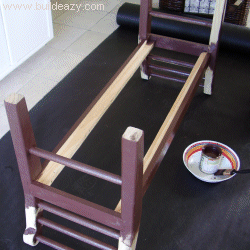 Step 9. A bit of paint
We used high gloss enamel paint and applied three coats over three days giving a slight sand before each new coat.
You might want to do something different, such as stain and polyurethane.
It all comes down to what sort of finish you want and what sort of wood you use.