Wood stains are designed to penetrate the wood and stay there permanently. Your skin and hands do not provide enough moisture for the wood stain to remain on your skin for more than an hour or two.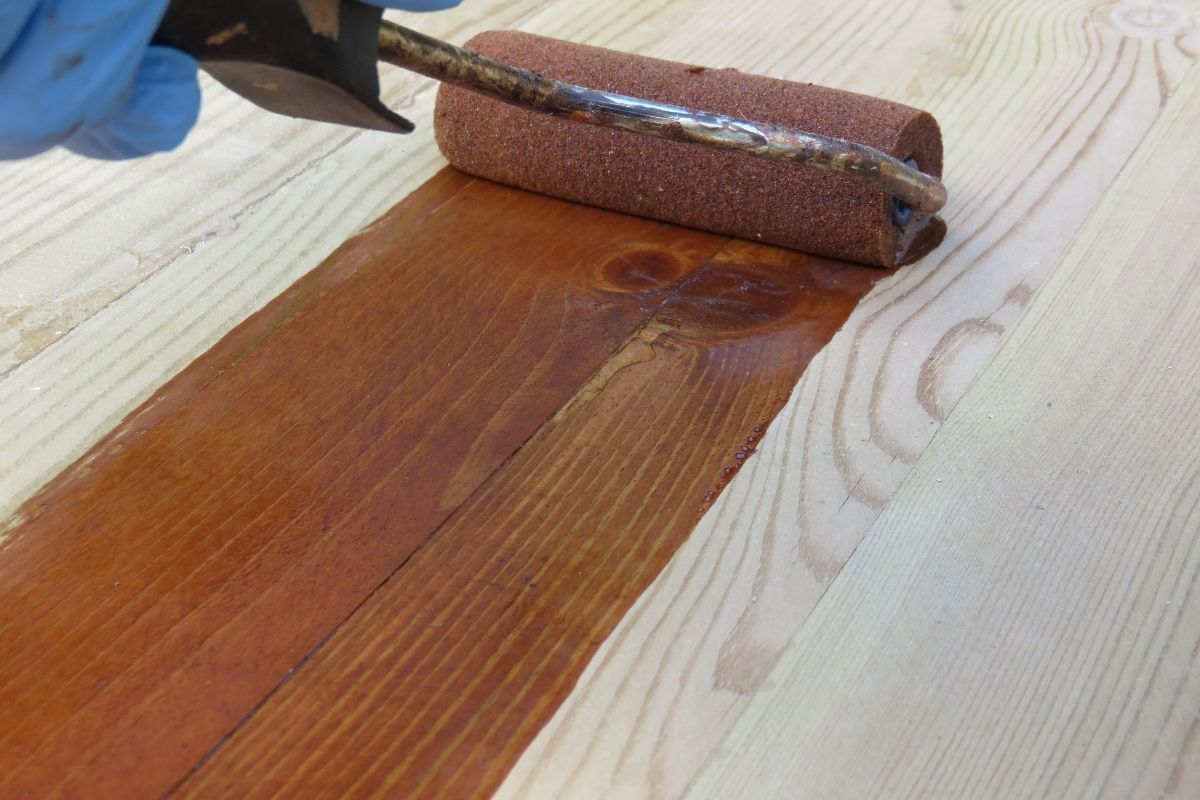 However, that might not be quick enough – so read on to learn how to remove wood stains from your skin!
How To Know What Type Of Wood Stain Formula You Have On Your Hands
Wood stains come in many different types. Some of them are easy to remove, while others are very difficult. There are some things you should know before using any wood stains.
Wood stains come in different types. You can tell what kind of wood stain you have by feeling the texture of it. Oil-based wood stain feels slick and shiny, while water-based wood stain feels dry and smooth.
Wood stains come in many different varieties. Some are oil-based, while others are water-based. You can tell by looking at them under a light. Water-based stains won't reflect light. Oil-based stains will.
Oil-based stains won't come off with water alone. You need to use petroleum-based solvents such as mineral spirits or turpentine.
Water-Based Wood Stain
Water-based stains are usually made with water as a solvent. You can test them by rubbing a wet cotton ball on the stain. If the stain comes off easily, then the stain is probably water-based.
Oil-Based Wood Stain
You should check the label on the product's original container to see if the product is oil-based. Otherwise, you can try using a few drops of water to test if the stain is oil-based. If the water beads, then it is oil-based. 
Mineral Spirits
Mineral spirits are solvents used to remove a stain from the skin. You put them in a bowl and then use a clean white cloth to blot the stain. This helps make sure the stain comes off easily. They are also used as paint thinners.
Rub the stained areas lightly with a damp cloth with some mineral spirits.
Consider rubbing from the outer edges of the wood stain and working towards the center. The damp cloth may become stained in the sections you are using. 
Consider changing to a clean part of cloth or using a new piece altogether when this happens. Continue rubbing until your skin feels clean, flushing the staining area with warm water from time to time as you rub.
Rinsing the mineral spirits off your body is important because you don't want them to leave any residue behind.
Mineral spirits can burn your skin if you rub them into it for too long. Soap and water won't work well for this purpose. Instead, you should use warm water to rinse off the stains.
Apply a moisturizing lotion or cream on your skin to prevent any potential damage. This is particularly important if you have sensitive skin. You do this to avoid contact dermatitis.
Natural Oil
Natural oils such as canola, coconut, vegetable, and olive oil can remove oil stains from wood and even skin.
They are non-toxic and won't cause any damage to your skin. Olive oil is used as an effective cleaner and disinfectant. You can also use mineral oil.
This method removes wood stains, provided you scrub it long enough with soap and warm water after soaking in the olive oil for at least 10 min.
For more stubborn stains, some residue lingers on your skin for the rest of the day. Mineral oil can be great for these stains. Wash the skin with soap afterward.
Makeup Wipes
Makeup remover is a great product to remove stains from your skin. Wipes are much easier to use than liquid. Use multiple wipes to get the stains off your skin.
High-quality makeup wipes are effective at removing stains. However, some of them do not work as well as others. Some of them require too much time and effort to remove the stain.
Washing Ash
Wood ash is used to wash stains off of skin. It removes dirt and grease from the skin and helps prevent infections.
It works by dissolving the dirt or other substances that cause the stains. You should use this method when you want to get rid of a stain without damaging your clothing.
Wash off the soapsuds with clean water and dry with a towel. This method is very effective for removing wood stains from the skin.
White Vinegar
White vinegar is an effective paint remover. You should soak a clean rag with white vinegar and blot the stained area with it.
Use a damp cloth to rub the stain off the skin. Rinse the skin with cold water. Soak the skin with lukewarm water, and rub with a cloth again. Moisturize afterward.
Baking Soda
Baking soda paste removes stains from your skin. To make the paste, you need to mix equal parts of water and baking soda.
Then you should rub this paste onto the stained area using a soft-bristle brush or toothbrush. Rub gently until the stains come off.
Peanut Butter
Varnish doesn't play well with peanut butter. Peanut butter contains acids that break down varnish stains. After applying the peanut butter to the affected areas, allow it to sit for about 10 minutes.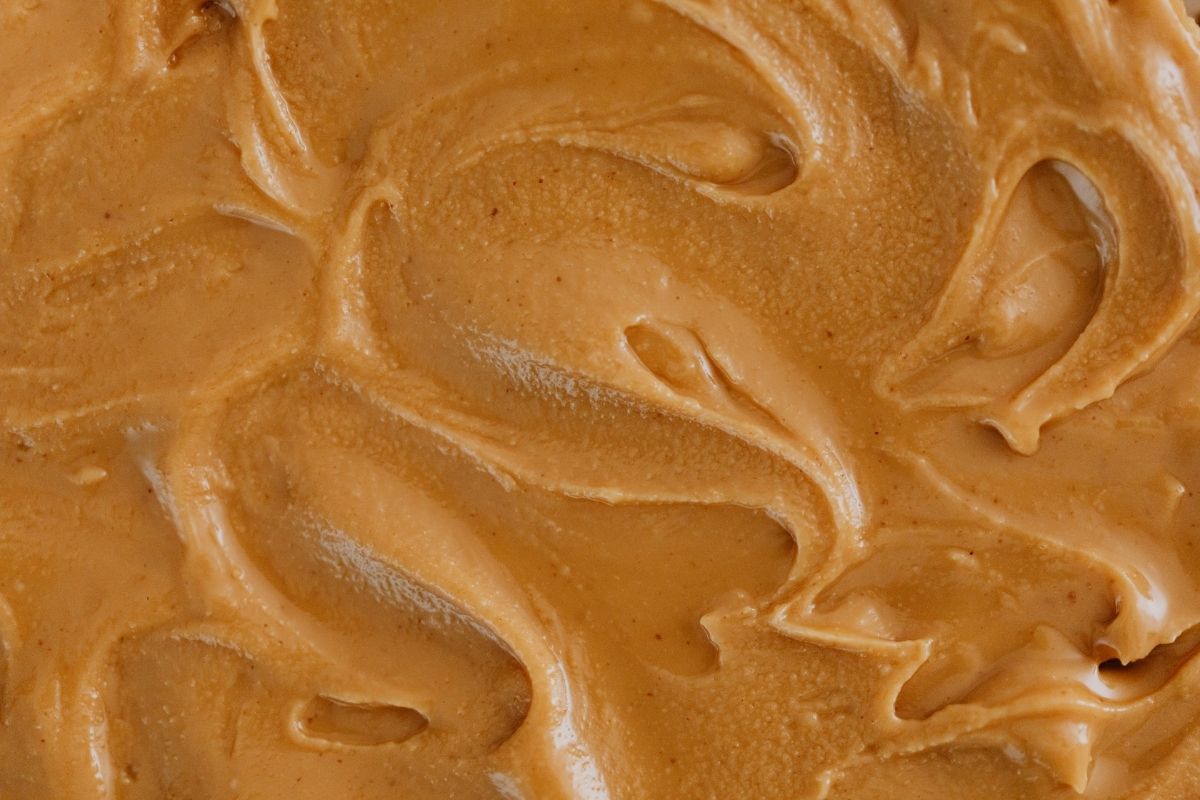 This should be enough time for the peanut butter to work its magic.
Then, you should wash the area with soap. Scrubbing well till all the residues and tints are gone.
How To Prevent Wood Stain On Your Skin
Wood stains should be applied carefully. Gloves should always be worn when using them. Long sleeves and pants should be worn while using wood stain.
A paint shield should be used when applying wood stain. Prep work should be done before applying the stain.
Don't spray directly onto anything. Spray a few feet away from the target. Use thin coats.
Conclusion
Soap and water can remove stains from the skin, but other household products may also work. Makeup removers are often strong enough to remove even the most stubborn stains.
Of course, you can always use mineral spirits if need be. Hopefully, this guide has helped you pick the right way to get the wood stain off your skin!