Lug and plug system detail
Below are the plans for making a lug template including the plug hole placement. There is also a detail plan of the plugs giving necessary dimensionsAny of the three linear measurements, length, breadth and depth. followed by a 'tip' on how to taper the plugs.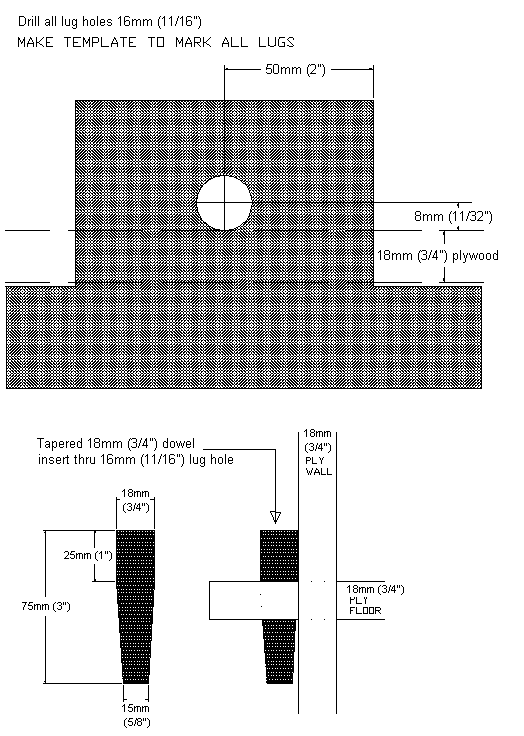 Tip: Making the plugs
Make the plugs out of 18mm (3/4″) diameter woodTimber, lumber. The hard fibrous lignified substance under the bark of trees dowelA round wooden pin that is used to reinforce a wood joint. The round wooden pin fits into corresponding holes in adjacent pieces of wood and helps fastens them securely together.. 36 plugs are required altogether although a few extra for future plug loss would be advisable. Forty 75mm (3″) plugs can be made from a 3000mm (10ft) length of dowel.
Taper the plugs by holding a full length of dowel in a turning motion against a belt sander. Once the end of the dowel is tapered to the dimensions as shown in the above plan, then cut 75mm (3″) off the end of the dowel length. The first plug is made. Repeat the sanding and cutting action until all the plugs are made.