The final touches
Step 4. Tie the rope and fix the containers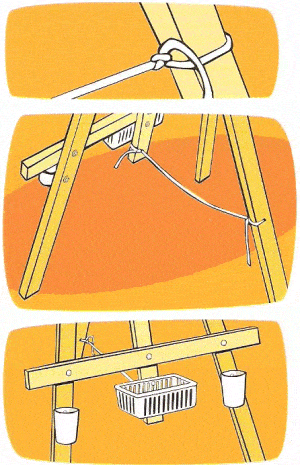 Stand the easel upright and spread the rear leg to suit.
Thread a piece of thin rope through the hole at the bottom of the front vertical piece and also through the hole in the rear leg.
Tie the rope to the front vertical piece and the rear leg so that the legs cannot spread further.
See picture.
Add two or three containers to the easel frame as shown in the picture.
Drill a hole through the top of the container and through the wood and fix in place with a bolt.
The containers can be practically anything that will hold pencils, chalk, wiping rag, or anything else you think might be required when using the easel.
Below are a couple of ideas of how to use the multipurpose easel. Have fun!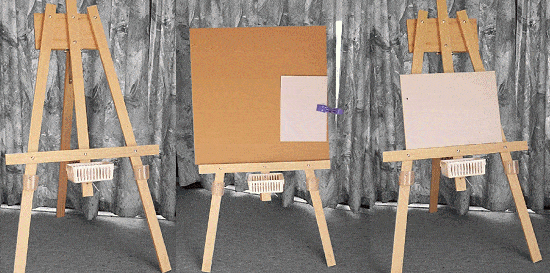 By Les Kenny