Step 7. Prepare the table top and seat top
Standard (inch) version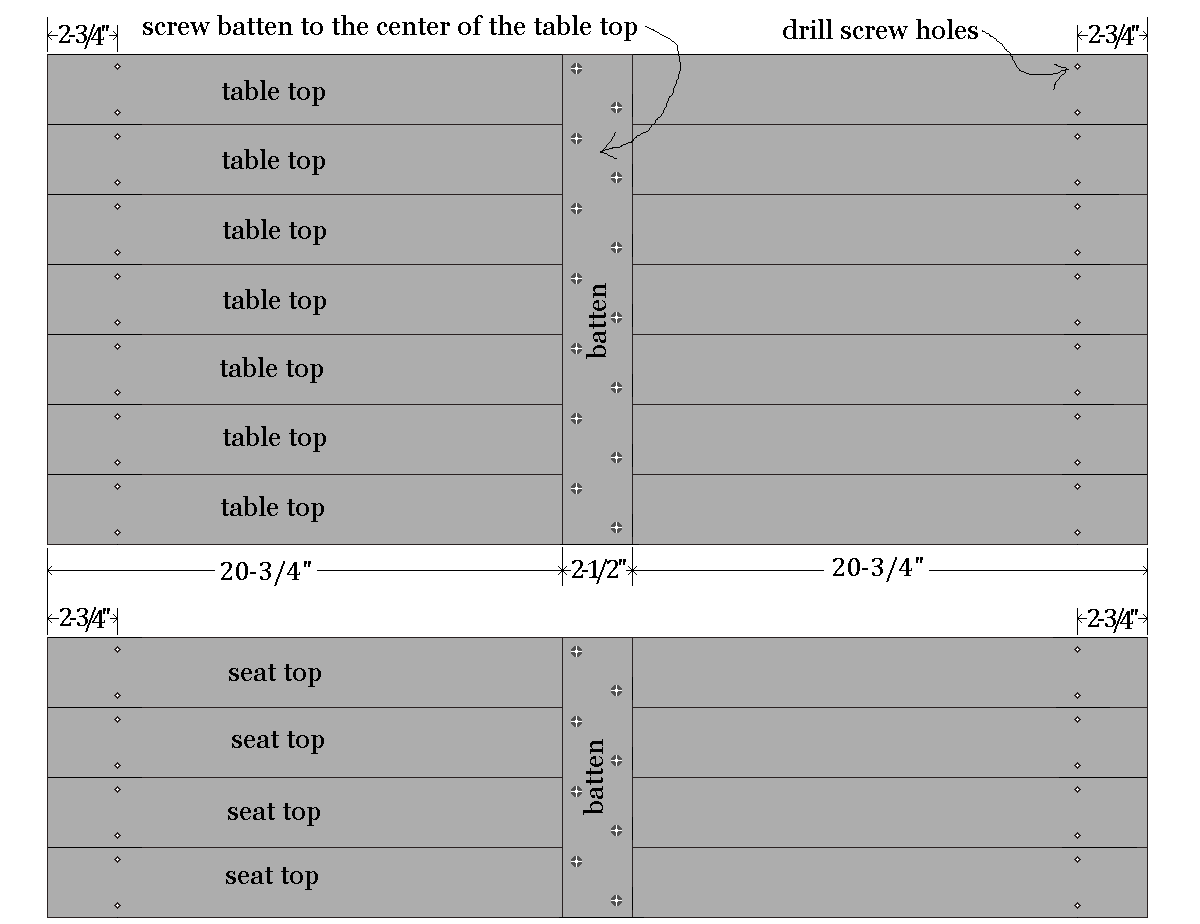 Metric

Millimeter measurements.

version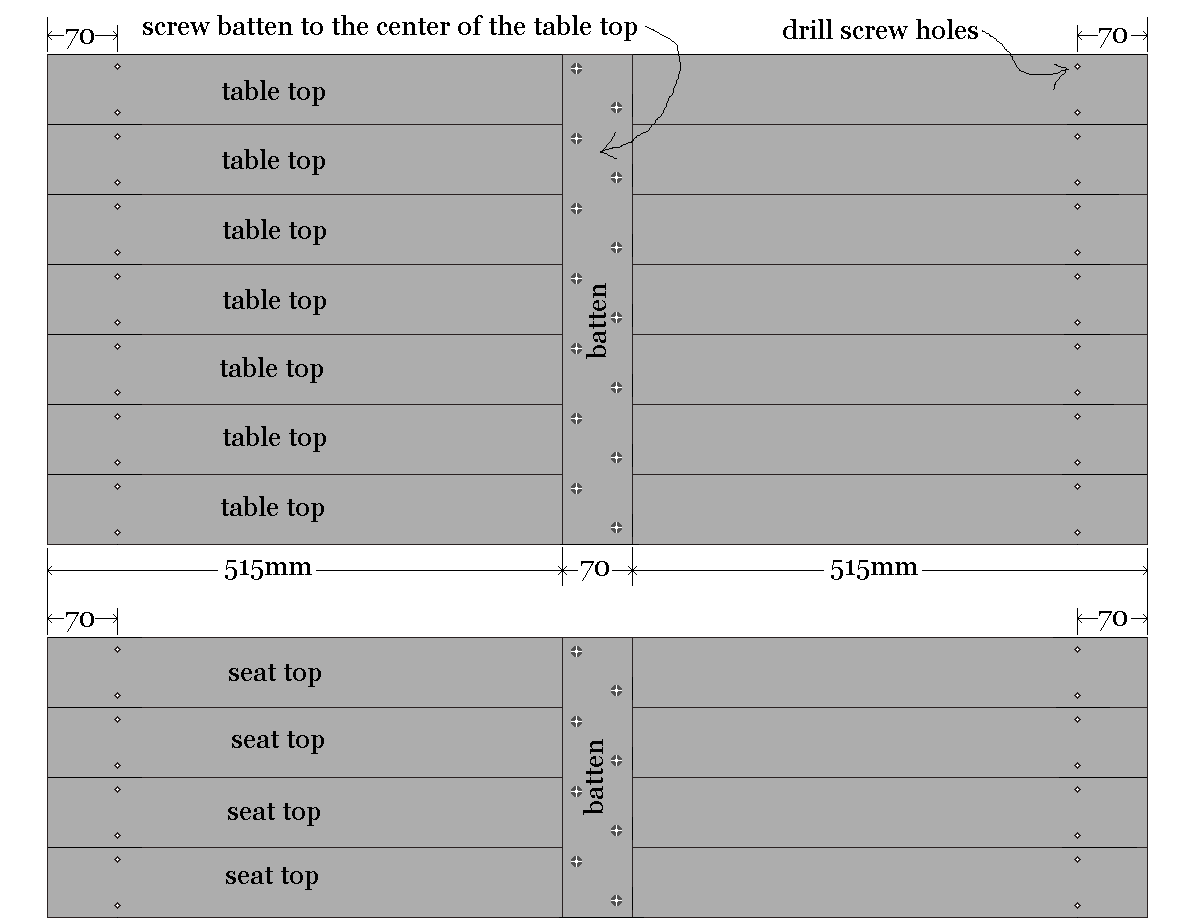 Lay the table top boards next to one another, likewise the seat top boards, on a flat surface with the ends flushBeing even with. (even).
Screw a battenNarrow board used to cover cladding joins. across the table top boards, in the middle with ONLY ONE SCREW AT EACH MEETING. This is the underside of the table.
You do not need to pre-drill the batten for this part.
Do the same with the seat top boards.
Ensure the table top and seat top are square and then add a second screw at each meeting. Stagger the screws (the screws will not be in a straight line). Refer to the diagram for clarity. The second screw will lock everything in place (prevent the table top and seat top from skewing).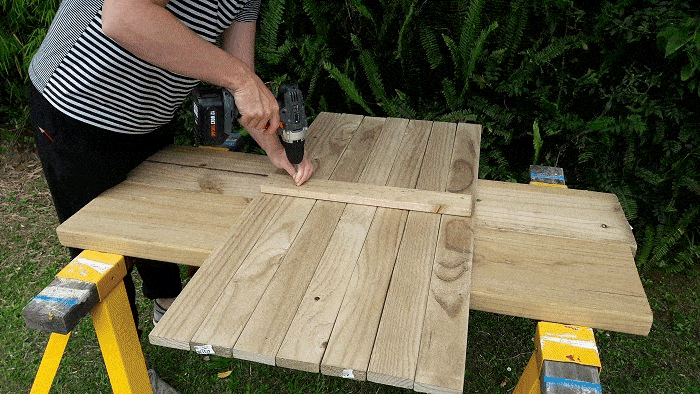 Next…
Drill screw holes at each end of the table and seat top boards, two holes through each end of each boardA piece of sawn, or dressed lumber of greater width than thickness. Usually 19mm (3/4") to 38mm (1 1/2") thick and 75mm (3") or more wide., in 2-3/4″ (70mm) from the ends.
A good idea is to draw a line across the boards, in 2-3/4″(70mm) from the ends. Keep the screw holes to that line.
Reader Interactions