Build a kids table and bench

Metric

Millimeter measurements.

version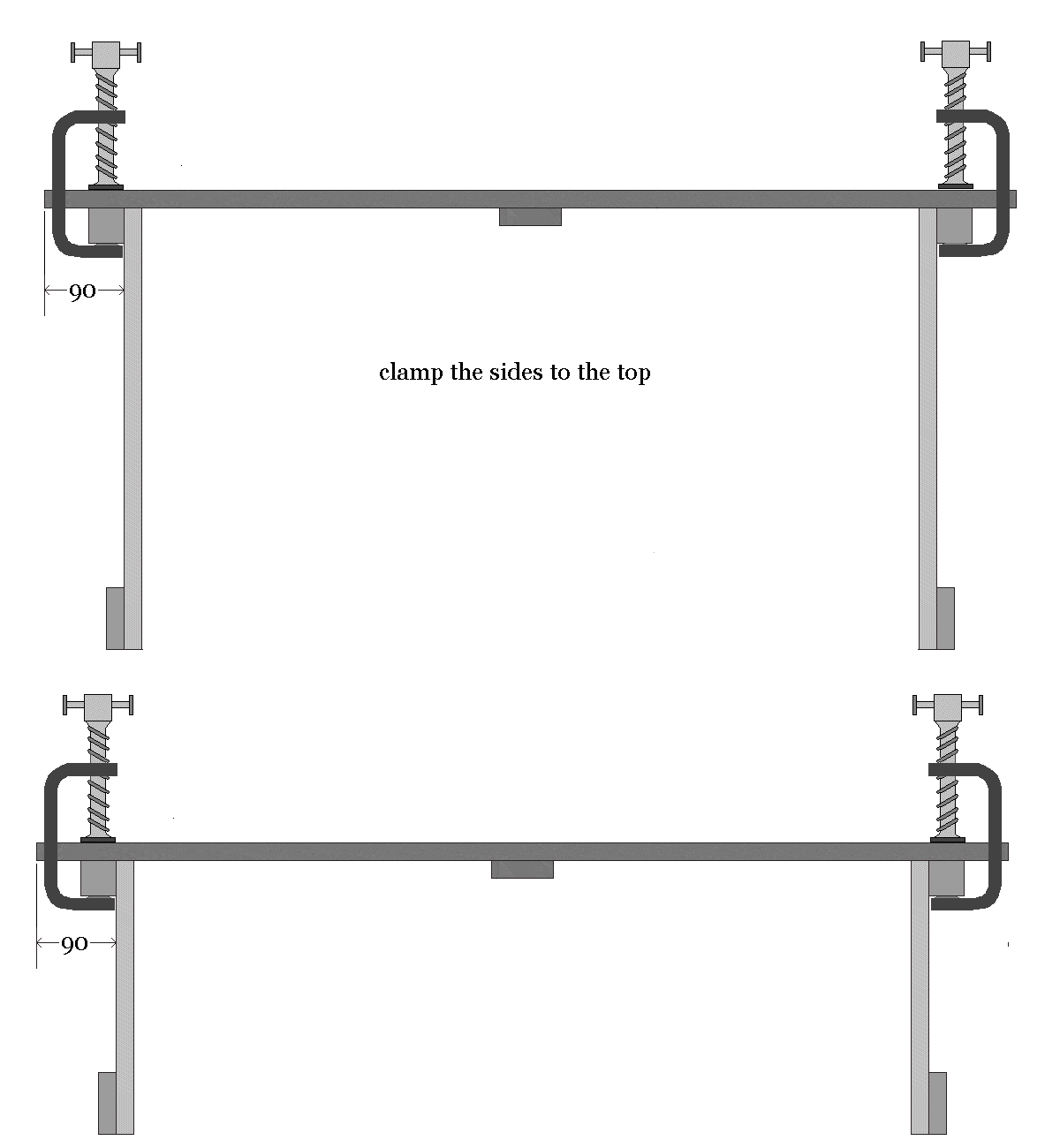 Clamp the sides to the tops, so that the side boards are in 3-1/2″ (90mm) from the ends.
The screw holes in the tops should be aligned along the center of the top railThe top and bottom frame member of a door or window (not the jamb). Cross member of panel doors or of a sash. Also the upper and lower member of a balustrade or staircase extending from one vertical support, such as a post, to another. The horizontal member of a fence..
Everything being in line and square, screw the tops to the top rails.