Steps 9 to 10
Step 9 continued…
Threading the side-pieces, a step-by-step visual guide.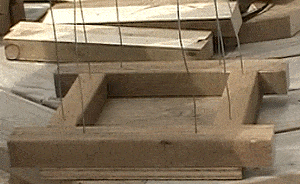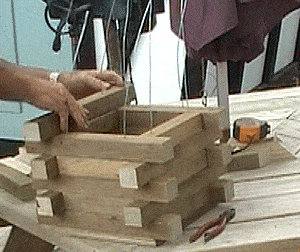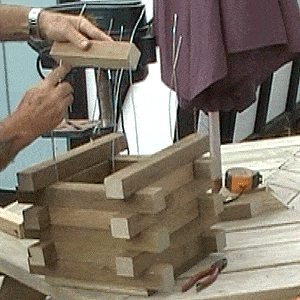 10) Tie the wire down.
Hold the top of the planterPlanter box – A container in which ornamental plants are grown. boxRough grade timber. secure with clamps while you tie the wire down.
Pull the wire taut at each corner and then bend it over as shown in the pictures below. Cut off the excess, and hold the wire fast with galvanizedCovered with a protective coating of zinc. wire staples.
Follow the step-by-step visual guide below.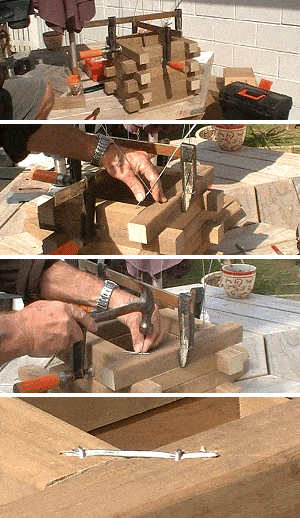 Note: You can stopThe part of the plywood wall panels that overlaps the door and window frame, and protrudes into the door or window area and covers any gaps between the door/window and the surrounding frame. It acts as a stop for the door and also stops the rain getting in. here, and leave this as the finished planter box . An optional footer (as shown on the next page) is for looks rather than practicality – your choice.