Step 11
11) The footer (optional)
Make a square approximately 9″ x 9″ (210mm x 210mm) out of the same stock that was used to make the side-pieces.
Then just screw it on to the underside of the planterPlanter box – A container in which ornamental plants are grown. boxRough grade timber..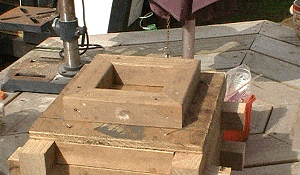 And finally…
Drop a plant in it.