Step 4. Making the side frames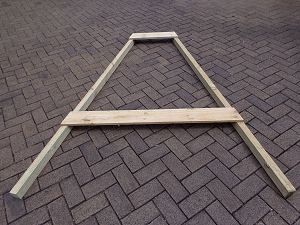 Each side frame consists of two 2×3 (75mm x 50mm) legs [c], and two 1×6 (150mm x 25mm) end rails [d, e].
Make them up as shown in the plan on the Plans side view page. Fix the end rails [d, e] to the legs [c] with glue and 3″ (75mm) galvanized flathead nails.