Metric version:
Plans – Material list
Below are the detailed plans and material list for every piece of timber needed to construct a bbq picnic table. There are no instructions for this one, as everything is pretty much self explanatory. Have fun.
Picnic table plans: End profile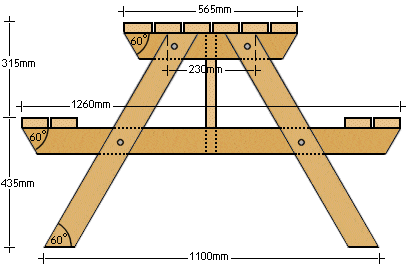 Picnic table plans: Front profile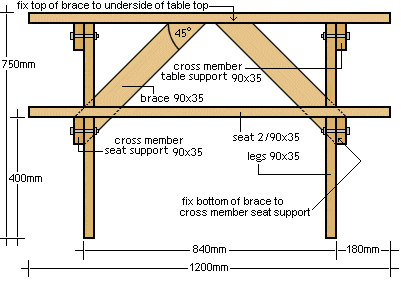 Picnic table plans: individual pieces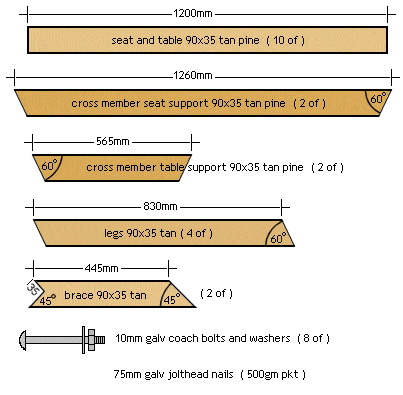 Materials required
90×35 treated pine. 22 meters required allowing for 10% waist. Cut the longer lengths first and the shorter lengths from the off cuts.

8 only 10mm galvanized coach bolts 90mm long with nuts and washers.

500gm (1/2 a kilo) bag of 75mm galvanized nails