Step 8. Attach the back-stop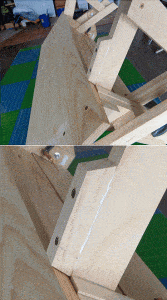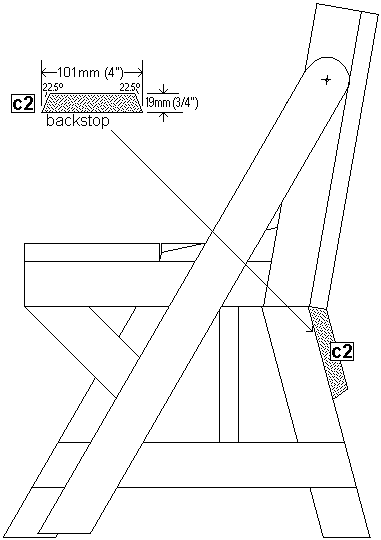 With the clamps still holding everything in position, fix the backstops [c2] to the rear legs [c].
Sit the backstops [c2] hard up under the edge of the tabletop.
The backstops are to stop the backrest (aka tabletop) going down further than intended.
When the backstops are fixed in place, remove the clamps and the cardboard.