Step 8. The final touches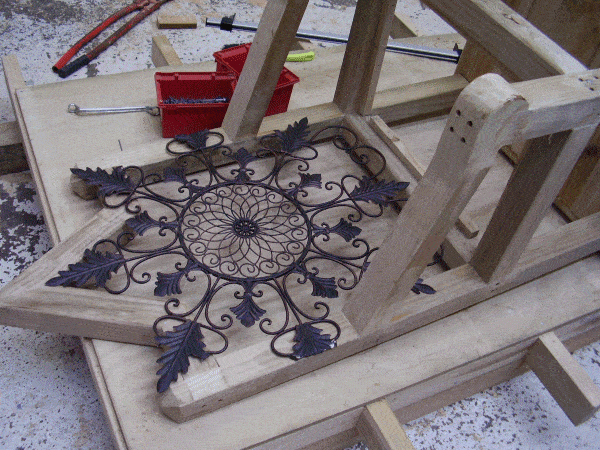 Fit some sort of metal work to the seat back.
This can be wrought iron, decorative metal wall hanging which can be found at some garden centers or anything similar.
As a last resort even trellis would suffice (be a poor cousin though).

Finally, fill all the screw holes with dowel plugs, cut off any access and sand smooth.
Done!