Step 8. The final touches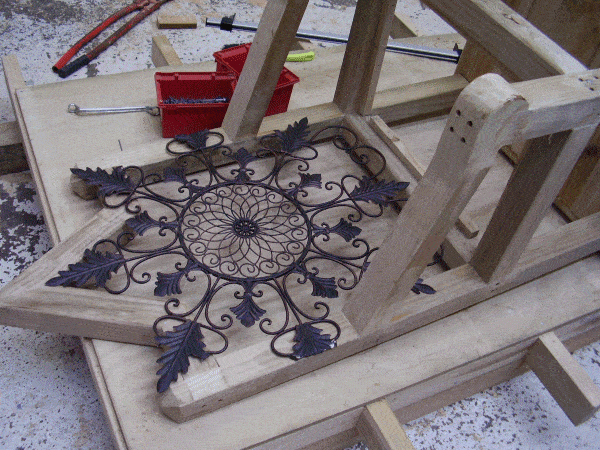 Fit some sort of metal work to the seat back.
This can be wrought iron, decorative metal wall hanging which can be found at some garden centersCrs; O.C; Term used for spacing; The measurement of spacing for studs, rafters, and joists in a building from the center of one member to the center of the next. or anything similar.
As a last resort even trellis would suffice (be a poor cousin though).

Finally, fill all the screw holes with dowelA round wooden pin that is used to reinforce a wood joint. The round wooden pin fits into corresponding holes in adjacent pieces of wood and helps fastens them securely together. plugs, cut off any access and sand smooth.
Done!