Step 2. Cut and make the back top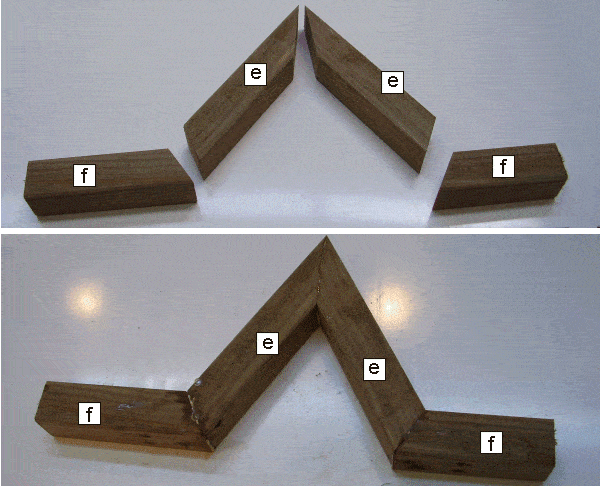 The back top comprises of pieces [e] and [f] as shown in the plans.
Cut the two angled back pieces [e] to the length and angles as shown below.

Next cut the two horizontalParallel to the horizon, flat, level. back pieces [f] 7-1/8″ (180mm) long with one end cut 30° off squareA line across the face of a piece of wood (at right angles to the length) is a square line. A line deviating from the square line is off square. Off-square refers to how many degrees the off square line is in relation to the square line. For example, a line at a 5 degrees angle to the square line, is 5 degrees off square..
At this stage, the overall length of the back top is longer than required.
The two horizontal back pieces [f] are over length. They can be cut to the exact length later.
Glue and screw all the top back pieces together and leave to setHow much the teeth are angled out on a circular saw blade..