Step 2. Cut and make the back top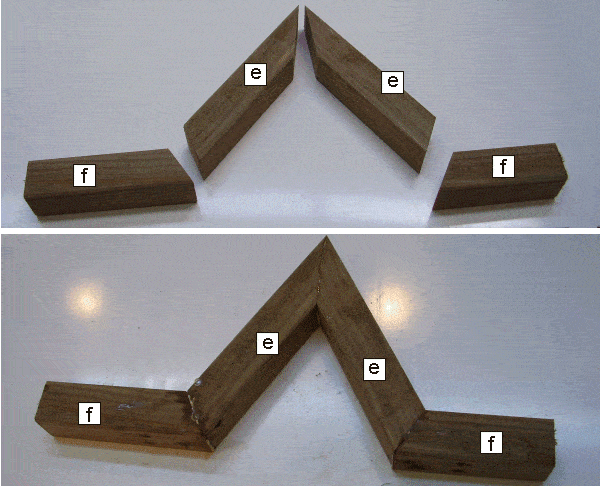 The back top comprises of pieces [e] and [f] as shown in the plans.
Cut the two angled back pieces [e] to the length and angles as shown below.

Next cut the two horizontal back pieces [f] 7-1/8″ (180mm) long with one end cut 30° off square.
At this stage, the overall length of the back top is longer than required.
The two horizontal back pieces [f] are over length. They can be cut to the exact length later.
Glue and screw all the top back pieces together and leave to set.