Step 4. Rebate the back legs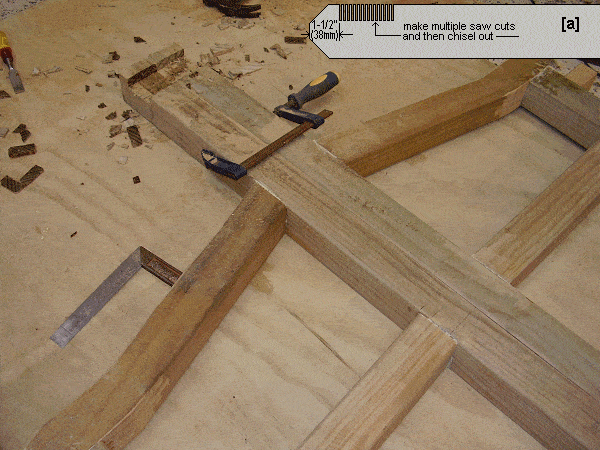 Clamp the two side-frames together in mirror fashion.
Mark the rebate area the width of the horizontal back piece [f] beginning 1 1/2″ (38mm) down from the top of the two back legs [a].
Set the blade on a circular saw to a depth of approximately 3/4″ (20mm).
Make multiple saw cuts across the rebate area.
Then chisel the area clean with a sharp chisel.