Step 5. Assemble the frame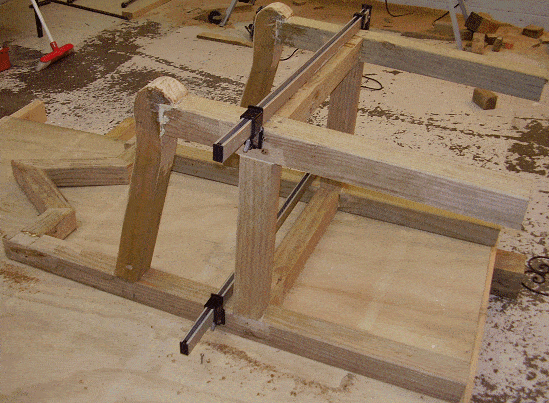 Time to put the frame all together.
Clamp the two side frames to the seat front and rear rails [c].
Ensure the two back legs [a] are parallelBeing of equal distance from each other at all points..
Cut the back top unit to fit neatly into the back leg rebates [a]. Remember (in step 2) the two horizontalParallel to the horizon, flat, level. back pieces [f] were cut over length until such time as they could be measured exactly. That time is now.
Drill glue and screw the frame together.
Refer to the fixing method diagram below for drilling and screwing detail.